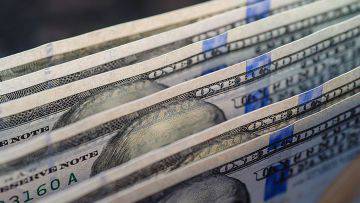 "Have the good times ever ended?" Merle Haggard complained in 1982 year in his song.
It turned out not forever. As a matter of fact, at that moment they were already returning - in the near future we were expected by Reaganomics, the revival of the American spirit and the end of the Cold War that devoured our lives. However, whoever wins the election now, demographic and economic realities do not give us grounds for optimism.
Between 1946 and 1964, 79 was born over a million people. It was the largest, most educated and most successful generation in
stories
America. Bill Clinton and George W. Bush, born in 1946, belong to its first wave.
What is the problem? Imagine that 75 millions of these 79 live to 66 years. This means that almost 2030 million baby boomers will retire annually from 4 to retire. That is, over the next 18 years, 11 millions of new retirees from this generation will be able to qualify for Medicare and social security programs.
Add to this the immigrants from the same age category, note that the boomers live longer than the "Great Generation" and the "Silent Generation", and we will get an early and inevitable increase in spending on large social programs.
To provide retirees with the promised medical care, they will have to reduce payments and benefits and raise taxes. In addition, for the fourth time in a row, we are confronted with a deficit of almost four trillion of our budget in excess of 1 trillion dollars. To balance such a budget without reducing spending on defense and social programs will not work.
Everywhere — in California, in Wisconsin, in New York — we see the same process at the state level. The authorities freeze salaries, reduce pensions, cancel projects. California and Illinois are on the verge of default. Cities like Detroit, Birmingham, Stockton and San Bernardino have already crossed this line.
If we talk about national defense, then the question is, how long can we afford to spend more on it than the next ten countries combined? And how long can we continue to defend the many countries that are half a world away from us? How many more wars worth trillions of dollars, such as Iraq and Afghanistan, can we carry on borrowed money?
Moreover, the era of large national projects for us is over.
Franklin Roosevelt had New Deal and World War II, Eisenhower had road construction, Kennedy had a space program, Lyndon Johnson had Great Society, Reagan had military buildup and tax cuts, Bush had two wars and again taxes, Obama - Obamacare. However, we have no more money for such things. Only debts and deficits stretch to the horizon.
Europe is already where we are heading. In the south of the Old World - in Spain, Italy and Greece - the policy of economy begins to threaten public order. The countries of the north of Europe, in turn, no longer want to pay for other people's social guarantees.
Different levels of government in the United States spend 40% of GDP, while taxes account for only 30%. This means that it is necessary to raise taxes and cut government spending. The only alternative to this is to destroy the debt by depreciating the dollars in which it is nominated with the help of organized inflation by the Fed.
However, you can only rob your creditors once. After that, no one else will give you a loan.
There is one more circumstance that is rarely talked about. Workers replacing baby boomers largely belong to minorities. Blacks and Hispanics now make up 30% of the population, and their share continues to grow rapidly.
In many cities, the number of out-of-school minorities of these two minorities is close to 50%, and for many of those who are still graduating, math, reading, and natural sciences remain at the seventh, eighth or ninth grade. Can they make the same contribution to the modern economy as the baby boomers who showed the best results in the history of the country on the entrance tests in the 1960 and 1970's? In a global perspective, our academic performance is heading towards the level of the Third World.
Now everyone is talking about how to improve the test results. However, despite the record and continuing growth in investment in education in terms of each student, no one yet knows how to achieve this.
In addition, if boomers were mainly born in families in which the father and mother were married and lived together, in the Latin American environment, the extramarital birth rate is 53%, and in the African American environment - 73%.
Among the white poor and workers, he has now reached 40% - that is, almost twice the level of black America in 1965, in which Pat Moynihan published his report on the crisis of the black family. There is an obvious correlation between the extra-marital birth rate and the rates of drug use, non-attendance of school, crime and jailing.
Some of us are often accused of the fact that, like a shepherd from a fairy tale, we shout all the time: "Wolves, wolves!" But you should not forget that one day the wolves did come.