Blog
bmpd
posted a photo that captures the moment of separation from the runway of the IL-76LL laboratory aircraft. An experienced engine PD-14, produced by the Aviadvigatel company in Perm, is suspended under the wing of the aircraft.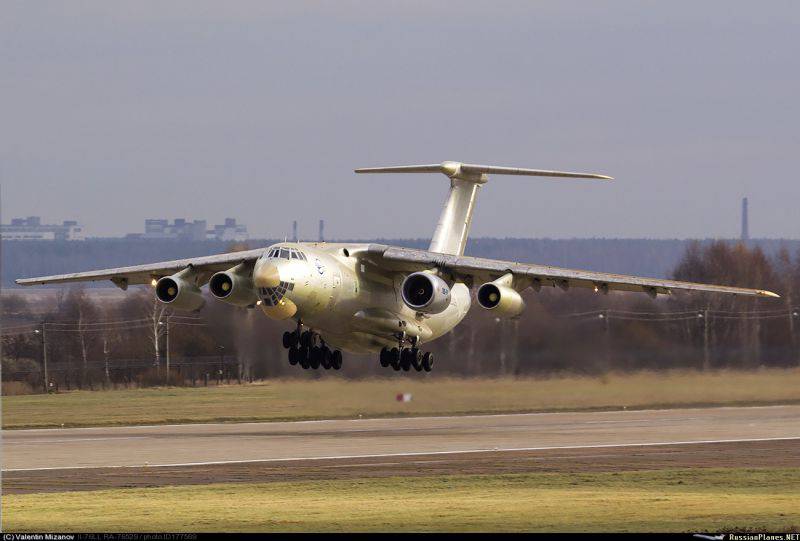 Flying laboratory IL-76LL with an experienced engine PD-14 under the wing. Zhukovsky, 03.11.2015
Engine PD-14 №100-07 was sent to LII them. Gromova at the end of September 2015 g. According to the blogger, "during the tests of PD-14 on the IL-76LL wing, engine operating parameters will be recorded, telemetry and performance evaluation of the fuel and oil systems, as well as the automatic control system will be carried out.