Commander-in-Chief of the Navy
fleet
RF Admiral Viktor Chirkov said in an interview with RIA
"News"
that the specialists of TsBB Rubin, working on the project for the modernization of serial diesel-electric submarines (LEPD) Lada, will significantly improve the performance of these submarines.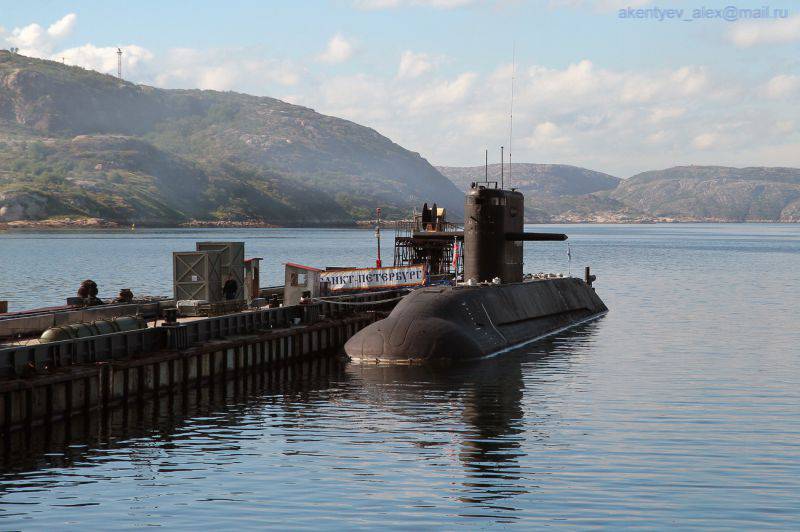 "In the serial construction of the diesel-electric submarines of the 677 project, a number of characteristics of these submarines will be significantly improved. Such a task was put to the designers of this boat - the central design bureau "Rubin", and it is being carried out, "the newspaper quotes from an interview
"Sight"
.
The admiral stressed that currently the head submarine of the 677 project called "St. Petersburg" is undergoing trial operation in the Northern Fleet, and the experience gained will be used in the construction of serial submarines.
On Thursday, in St. Petersburg, there was a solemn ceremony of accepting Krasnodar diesel-electric submarines of the 636 Varshavyanka project into the Russian Navy. At the same time, according to Chirkov, it is planned that in the future the submarines of the 677 "Lada" project will come to replace "Varshavyanka".
On July 17, Igor Vilnit, Director General of the TsDB MT Rubin, said that Lada-type submarines would be equipped with domestic anaerobic facilities for the first time.
The length of the submarines of this project is 66.8 meters, width - 7.1 meters. They can dive to depths up to 300 meters, developing the speed of a 21 node under water. The crew of the submarine "Lada" - 35 people. And the duration of their autonomous navigation reaches 45 days.
Currently, the 677 submarines have no competitors in terms of combat effectiveness and other tactical and technical characteristics. Their main purpose is the destruction of submarines, surface ships and ships, as well as enemy coastal facilities, the installation of minefields, the landing and reception of sabotage and reconnaissance groups.