The great illegal scout Hero of Russia Alexei Mikhailovich Kozlov 1934, born, passed away. He was not just a scout, he worked in those countries with which the USSR did not have diplomatic relations, writes
Rossiyskaya Gazeta
.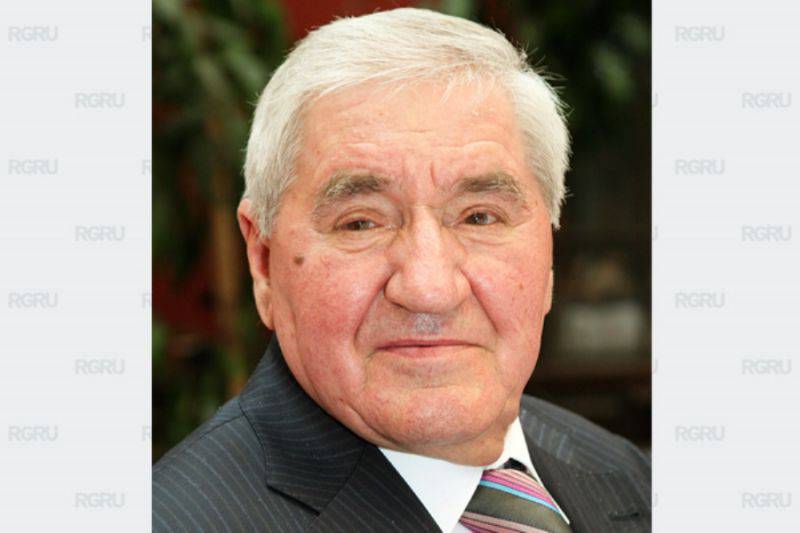 Kozlov managed to legalize himself in Germany under the guise of a dry-cleaning equipment dealer. Having received a real German passport, he burned the one that he had been made in Moscow and settled in Italy. From here he made his trips around the world.
"As Aleksey Mikhailovich himself told me, the interests of intelligence, not at all trading, forced him to visit about 100 countries. And among them were in 1960-1980-e those whose names I don't have the right to bring, "writes the author of the article Nikolay Dolgopolov.
"His first wife, also a scout, died largely from a terrible overvoltage, and he left two small children in a Moscow orphanage and traveled around the world," the author writes.
Soviet intelligence was very interested in South Africa, with which the USSR did not maintain diplomatic relations.
"Through ingenious frauds, subtly conceived and skillfully embodied legends, Kozlov penetrated there as well, having learned the truth hard for the Soviet Union: South Africa has its own atomic bomb, and, even more, its successful tests were carried out. In those years, it could mean anything — and war too, "Dolgopolov says.
Soon, because of the betrayal of Oleg Gordiyevsky intelligence officer was arrested in Pretoria. More than 2-x years Kozlov spent in the death row. During this time, he suffered such torture, "about which it's not something to say, and it hurts to write," the author notes.
But Soviet foreign intelligence did not leave Kozlov. His exchange took place in the GDR. According to Dolgopolov, "for the Soviet illegal colonel on the other side, they gave a whole bus with twelve spies and one officer of the South African army captured in Angola."
Later, for his exploits, Alexey Mikhailovich was awarded the gold star of the Hero of Russia.
"He was sincerely respected. Once, when shots of Kozlov's award ceremony flashed in the huge crowded hall, several thousand honored people, his colleagues, stood together. Here it is the highest degree of respect! ", - the author recalls.