The NATO leadership intends to begin developing a new strategy for its activities in the Mediterranean, reports
RIA News
Post Financial Times.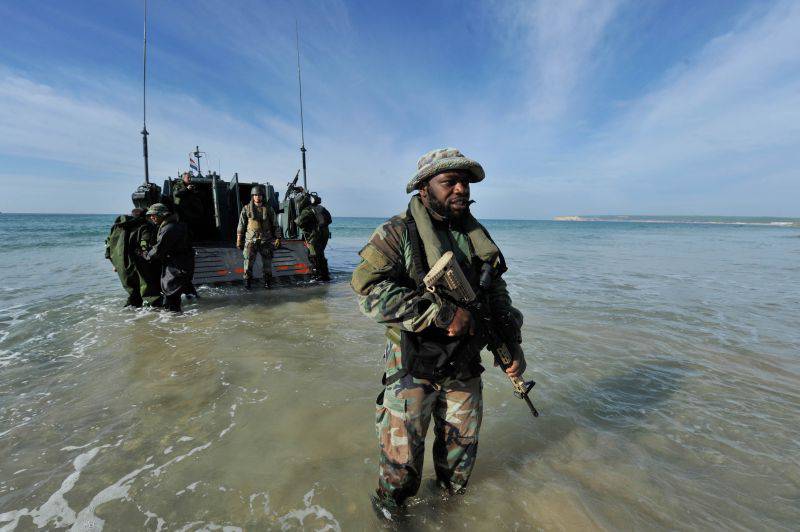 According to the newspaper, such plans of the alliance are connected "with increased instability in the Middle East and the growing military presence of the Russian Federation south of the Bosphorus."
NATO leaders fear that "they paid insufficient attention to the southern flank of NATO, and this vulnerability became apparent in connection with the Russian operation in Syria," the newspaper writes.
Consideration of the draft of the new strategy in the Mediterranean should take place on December 1-2 at a meeting of foreign ministers of European countries. The Secretary General of the organization Stoltenberg noted on this occasion that "NATO's southern flank faces many threats that require urgent measures."
"The strategy will involve more active intelligence activities in the Mediterranean, strengthening NATO's permanent military presence in the region, and sending NATO military advisers to countries in North Africa and the Middle East"
- said the Secretary General.
The words of Stoltenberg were commented by Adrian Bradshaw, Deputy Commander-in-Chief of the Alliance Forces in Europe:
"Freedom of navigation in the Mediterranean is fundamentally important for NATO. As we see more advanced Russian potential with a significant area of ​​reach, it is becoming increasingly important to strengthen our deterrent forces. "
According to him, "NATO intends to create a continuous line of deterrence in the south."