State Duma deputies from the Communist Party of the Russian Federation Valery Rashkin and Sergey Obukhov suggested that the government draw up a list of participants in the Kiev operation in the Donbass and close their entry into the territory of the Russian Federation for life, reports
RIA News
.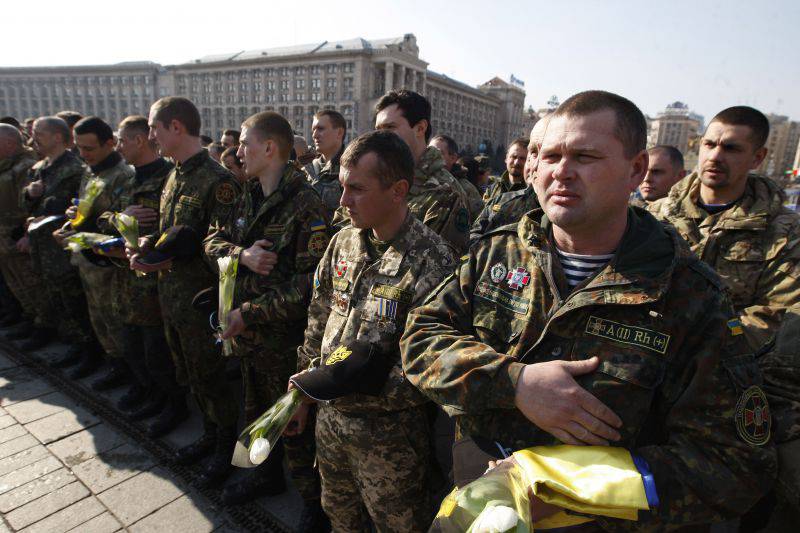 "We ask you, in cooperation with law enforcement agencies, to draw up the fullest list of persons who have actively participated in the so-called ATO, in order to impose for them a life ban on entry into Russia"
- says the document sent to Prime Minister Dmitry Medvedev.
Copies of the deputy request will be sent to the FMS, the Prosecutor General's Office, the Investigative Committee, the Federal Security Service and the Interior Ministry.
Deputies note that "in the past few weeks, the leadership of the self-proclaimed DNR has declared numerous facts of violation of the truce by the Ukrainian security forces."
According to them, "such actions of Kiev can talk about the possible resumption of the full-scale military operation of the Kiev regime against the population of the DPR and the LPR."
Communists recalled that in the UK there are criminal cases "on the use of prohibited means and methods of warfare in the Donbass, as well as other crimes committed by representatives of the Ukrainian armed forces."
"Taking into account the catastrophic consequences of the crimes of the Ukrainian punishers, each participant of the so-called ATO must be subject to a lifetime ban on entry into Russia. Relevant lists should be available both to the Federal Migration Service of Russia to prevent persons from entering the country, the FSB Border Guard Service, and the police to detain persons subject to criminal proceedings, as well as to prosecutors to coordinate the work of law enforcement agencies.
says deputy request.