On Wednesday, an international advisory group of the Council of Europe presented a report on monitoring the investigation of events in Odessa in May last year, when, according to official figures, about 50 people died and the total number of victims exceeded 250 as a result of a fire in the House of Trade Unions.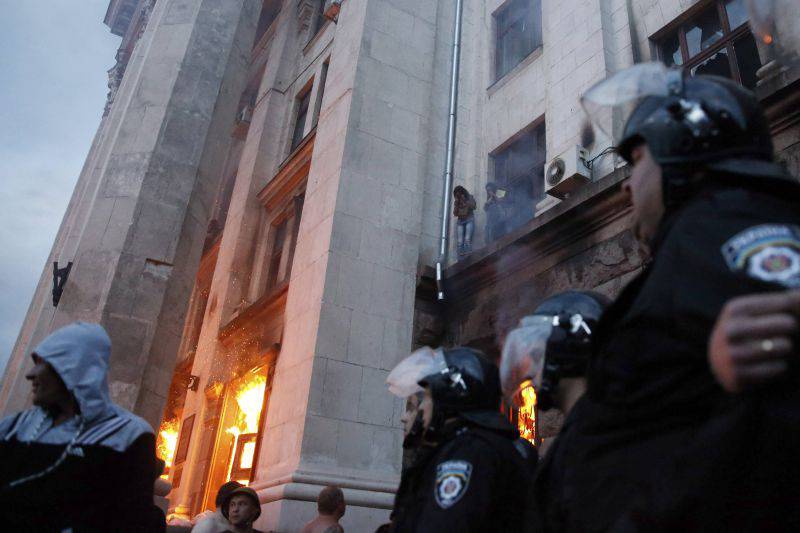 In the published document it is noted that the investigation of the Odessa tragedy was carried out without taking into account the requirements of the European Convention on Human Rights (ECHR), and the local MoES and the investigating authorities did not have enough "institutional independence".
"The group found that the investigation could not meet the requirements of the European Convention on Human Rights," the extract from the RIA document "
News
».
It is also emphasized that the deficiencies discovered undermined the ability of the Ukrainian authorities to bring those responsible to justice.
"Although this can be partially explained by objective difficulties, the Council believes that the shortcomings pointed out in this report have undermined the ability of the authorities to establish the circumstances of the crimes related to Odessa and bring those responsible to justice," the report says.
The head of the consulting group, Nicolas Bratza, noted during the press conference an insufficient level of independence of the investigation.
"Given the evidence that indicates the involvement of police officers in the 2 riots in May 2014 in Odessa ... (required), the investigation of the riots in general should be carried out by a body completely independent of the police officers. Similarly, given the structural links between the state emergency service and the Ministry of Internal Affairs, the investigation into the actions of the fire service cannot be considered independent, "he said.
The report also reports insufficient public information.
"The 2 events in Odessa in May of 2014 were so important that the authorities were obliged to provide sufficient information about the investigation in order to promote effective public control. Although the authorities published a considerable amount of information, this was done in the absence of an effective communication policy, and, as a result, some of the information was incomprehensible and contradictory, and was also provided unevenly and with insufficient regularity. (...) The information that was presented to the general public was not in itself sufficient to protect the rights and legitimate interests of the victims and their relatives, "the report says.