Permanent Representative of the Russian Federation to NATO, Alexander Grushko, considers the concerns of Eastern European countries about the "Russian aggression" unjustified, reports
RIA News
.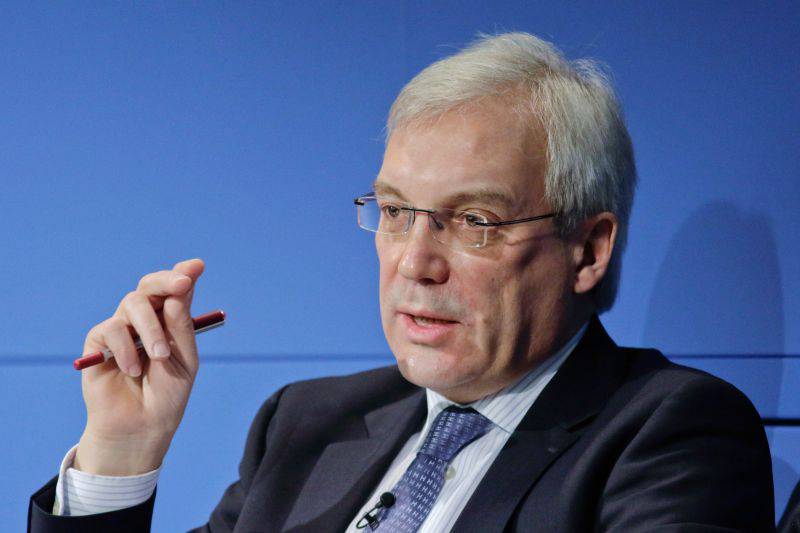 "Today we are in a situation where the military-political situation in Europe is determined by the military preparations that are being carried out by NATO following the summit in Wales ... (At the same time) the NATO members have done a lot today to calm their anxious the neighbors are primarily the Baltic States and Poland, which in many European capitals continue to broadcast signals that the Russian Federation is carrying some aggressive plans and they (these countries) need protection, "the diplomat told Ross iya-xnumx.
In his opinion, all the actions that the United States is undertaking, including and the creation of a global missile defense system, aimed primarily at achieving military superiority over the Russian Federation.
"Looking at the architecture of the global missile defense, the construction of which is carried out by the USA - including the European segment, this is also the base in Romania - these are the elements that should be added to the military preparations I spoke about ... Unfortunately, in this area, in the area We see that missile defense, in fact, is aimed at trying to achieve military superiority with respect to Russia, "Grushko said.
He also recalled the recent NATO missile defense exercises.
"We noticed that the simulation of these exercises - and there was simulated an attack not only with single ballistic missiles, but also a fairly massive use of cruise missiles - all this clearly indicates that this system is not created against the so-called" Iranian nuclear threat "" Said Grushko.
Earlier, Foreign Ministry Director Mikhail Ulyanov said that "the Iranian missile program no longer threatens Europe, and speculation on this subject is only a cover for the project, whose true goal is to undermine the Russian nuclear deterrent potential and draw European allies into a long-term military confrontation with Russia and, apparently, it is in the interests of the United States. "