The Secretary General of the North Atlantic Alliance, Jens Stoltenberg, stated that the NATO exercises "Trident Juncture-2015" held in Spain, Portugal and Italy are "a signal to Russia". According to Stoltenberg, this is "a signal to any potential NATO rival." Reports about it
RIA News
. Thus, the NATO Secretary General finally admitted the obvious - that NATO considers Russia to be one of its main rivals. And despite the fact that in the declarative form, the North Atlantic alliance does not say a word about rivalry with the Russian Federation.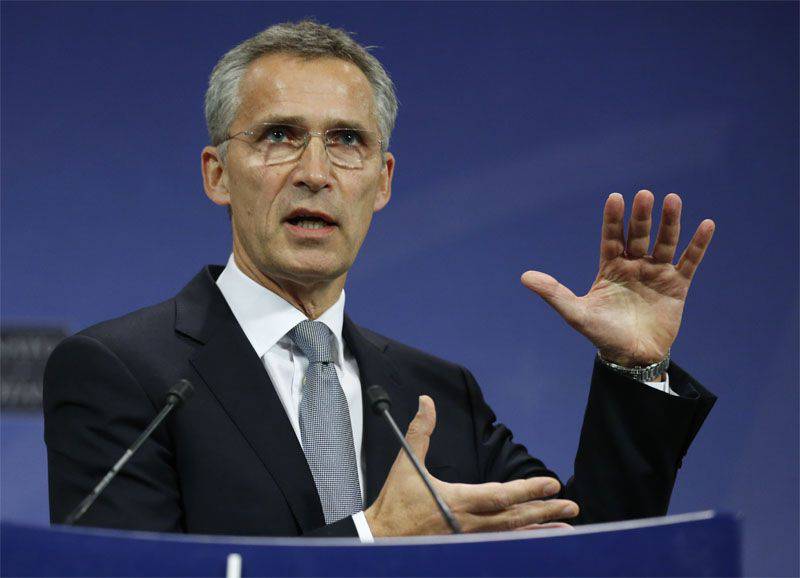 Stoltenberg:
The importance of the "Trident Juncture-2015" exercises is that NATO gives a clear signal: we are ready to protect the entire alliance against any threat. Now is the period when NATO adapts to the new reality.
A new reality for NATO is a reality in which the military bloc has rested on the borders of Russia, and now does not know what to undertake to further expand and inflate the military budget? ..
In the meantime, the NATO contingent is sending certain "signals" to Russia, more than 1,2 million refugees have entered the territory of Europe from countries of Africa and the Middle East. In this regard, it would be better for Stoltenberg to attend to those signals that soon the whole army of immigrants (often with dubious goals) will begin to send to citizens of European countries.