In the framework of state tests, the frigate Admiral
fleet
Soviet Union Gorshkov "performed a complex of firing in the White Sea from a universal artillery mount on naval targets, reports
RIA News
post the Northern Fleet.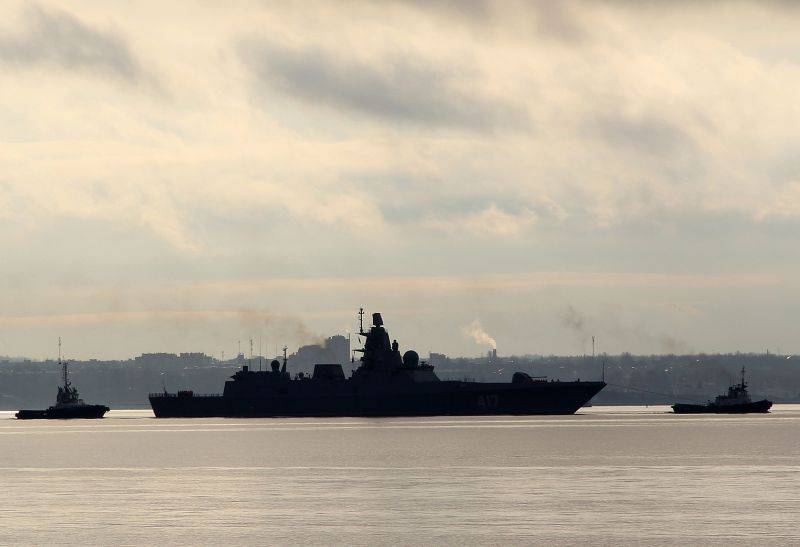 "In the near future, in the White Sea, the frigate crew will continue the final stages of state tests of technical means and weapons. According to their results, it will be decided to admit the ship to the fleet, "the release says.
Exercises with firing passed in the Caspian Sea. Around 30, the ships and ships returned to their bases in Astrakhan and Makhachkala.
"In total, at sea, the tasks were carried out near 30 of surface ships, boats and flotilla support vessels, including the Dagestan rocket ship, the Grad Sviyazhsk small rocket ships, the Uglich Veliky Ustyug small ship, the Makhachkala small artillery ship, anti-sabotage boat "P-351" "Rook", as well as the court hydrographic service and the auxiliary fleet, "- said the press service of the Southern Military District.
"During the exercise, the crew of the Veliky Ustyug successfully fired a cruise missile from the Caliber-NK complex at a coastal training target. The rocket, after launch, flew about 330 kilometers, made seven turns at given points and hit a ground target. Accuracy of hit was 100% "
, Says the release.