The Japanese corporation Kawasaki Shipbuilding launched the newest shock-propulsion submarine Sekiry. This 8 is the "Soryu" class heavy submarine, recognized by experts as one of the best in the world.
TASS
.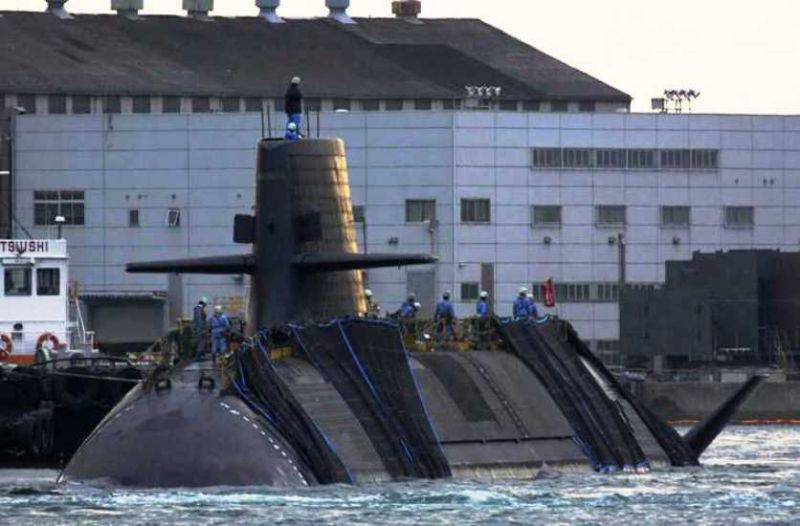 Submarine class "litter"."The" Sekiryu "4200 ton displacement and 84 meter length is armed with 6 th torpedo tubes that can also fire harpoon-class ship-to-ship missiles"
- reports the agency.
It is noted that "in terms of the duration of their stay under water, the diesel-electric submarines data approach the characteristics of nuclear submarines and are notable for their considerable noiselessness."
Currently, Australia, which plans to launch production of submarines in its territory, announced its intention to cooperate with Kawasaki Shipbuilding.
In total, the Japanese Navy has at its disposal 16 combat and two training submarines.