The President of Ukraine, constantly forgetting about his obligations to fulfill the Minsk Agreements, tries to remind about the obligations to the Donetsk and Lugansk authorities. This time, Poroshenko announced a new condition, which, in his opinion, would allow local elections to be held in "certain districts of Donetsk and Lugansk regions". According to Poroshenko, this condition is the resumption of activities of the Ukrainian Ministry of Justice, Ukrainian media "information" and Ukrainian political parties in the said territories.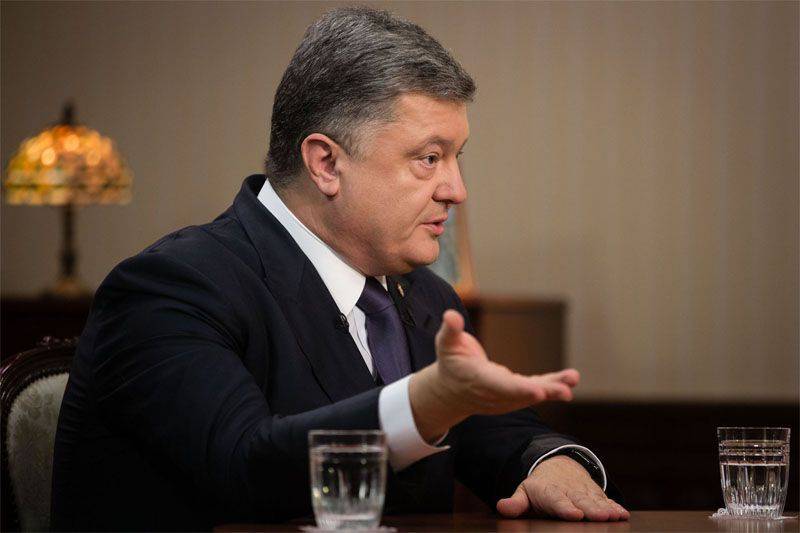 At the same time Poroshenko still calls the people's elected authorities of the DPR and LPR "militants" (quoted in
RIA News
):
Militants should not and will not put us any conditions. We are a sovereign, independent state and must ensure concerted steps in accordance with the Minsk agreements, which restore the sovereignty of Ukraine in the occupied territories. Elections are only one of the extremely important components of this process. The Minsk agreements clearly spell out things that should precede the beginning of the electoral process: this is the restoration of the activities of Ukrainian political parties, the media, the resumption of the activities of the Ministry of Justice, which creates election commissions, the departure of illegal armed groups.
At the same time Poroshenko does not report about, and when he himself is going to fulfill his obligations under the same Minsk agreements. For example, when will the economic blockade of the Donbass be lifted, when will all kinds of national formations with their simultaneous disarmament be set aside from the contact line, and when will the amnesty be declared for the combatants? ..