The negotiators in Vienna to resolve the conflict in Syria agreed that the lists of terrorist groups operating in this country will be compiled at the expert level,
RIA News
statement by the representative of the Ministry of Foreign Affairs of the Russian Federation Maria Zakharova.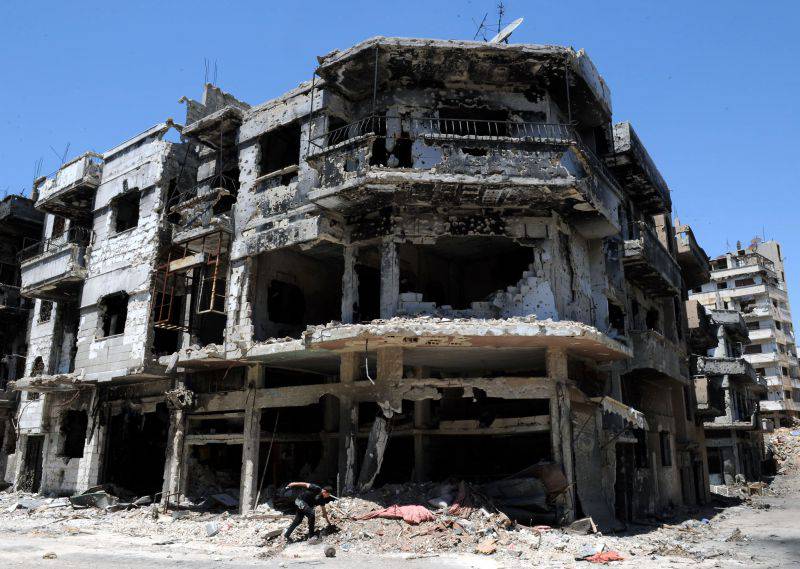 City Homs, Syria
"It was understood that experts who have been involved in international terrorism for many years should hold consultations in order to develop a common understanding of who these terrorists are,"
reported Zakharova.
According to her, the parties to the Vienna talks came to the general opinion that "for progress on the Syrian settlement, it is necessary to reach an understanding on a number of key issues." "And then it will be possible to build the Syrian process from separate parts," Zakharova added.
In addition, she noted, Moscow handed over to its negotiating partners a list of those organizations that it considers to be oppositional.
"Russia has done its homework: a list of almost 40 organizations of the Syrian opposition we have developed and handed over to our colleagues," said the Foreign Ministry spokesman.
"The ball is now on the side of the partners," Zakharova noted. - They have to look, add someone, maybe they don't agree, but our list includes almost all the forces that are healthy from the point of view that they do not use either extremist or terrorist methods in defending their political interests. "