The date 1 in November 2015 of the year in the Russian Federation was declared the day of mourning in connection with the crash of an Airbus A-321 passenger aircraft, following the 7K 9268 flight from Sharm-al-Sheikh, Egypt to St. Petersburg. The carrier of passengers was the airline "Kogalymavia".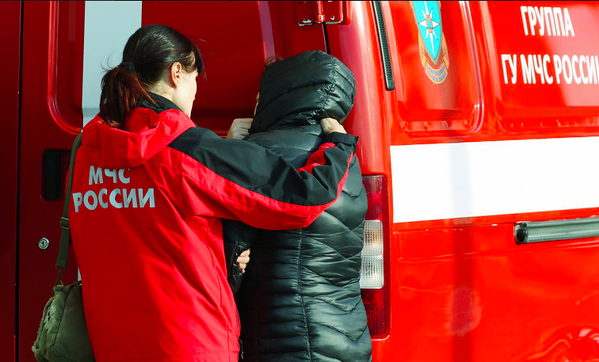 The board flew out of the resort city of Sharm-al-Sheikh in 5: 51 31 October. Approximately in 23 minutes after the flight began, the plane disappeared from the radar screens, being at that moment over the Sinai Peninsula. The Egyptian press emphasizes that at the time of the flight of the liner of the Russian airline no counter-terrorism measures took place in Sinai, where there have been frequent clashes between militants of extremist organizations and Egyptian security forces.
The crash site of the Kogalymavia airline was the central part of the Sinai Peninsula in the area of ​​the settlement of Al-Hasna - between the areas of Kantala and Al-Axima. The association of tourist operators of Russia reported that 217 passengers and 7 crew members were aboard the Airbus.
Aircraft commander -
Valery Nemov
,
second pilot -
Sergey Trukhachev
,
senior flight attendant -
Valentina Martsevich
,
flight attendants:
Andrey Belomestnov, Irina Olaru, Stanislav Sviridov and Alexey Filimonov
.
The full list of passengers of the airliner is presented on the official
website of MES
Russian Federation.
The decoded telemetry data suggests that the vertical speed of the aircraft at a critical moment was more than 1,8 km / min. The ground speed of the aircraft at the last point marked by radar was only about 180 km / h. At the same time, witnesses of the fall report on their observations. According to their information, the plane burned during the fall.
According to some reports, the crew of the aircraft reported problems with the engine almost immediately after takeoff. Technical staff at the airport in Sharm al-Sheikh informs local media that the Russian pilots who flew this aircraft have repeatedly stated that they are technical in nature. However, the plane still continued the route on a fateful day, eventually taking away human lives.
"Military Review" expresses sincere condolences to the families and friends of the dead passengers and members of the liner crew and expects that specialists will conduct a thorough and objective investigation into the causes of the terrible tragedy.