Eve site
CyberBerkut
published materials that the Internet projects of the deputy of the Verkhovna Rada of Ukraine Anton Gerashchenko have a close relationship with a number of Russian organizations that call themselves human rights. We are talking about such network projects of Mr. Gerashchenko as "InformNapalm", "Operative.info", as well as "Peacemaker", etc. According to
CyberBerkut
, these Internet sites are in definite contact with the organizations "Cargo 200" (the main ideologue is the notorious "hoarder" of football teams Elena Vasilyeva), the "Fund for the fight against corruption" of Mr. Navalny and Alburov.
CyberBerkut
represents the correspondence of the so-called volunteers of the site "Peacemaker" with Elena Vasilyeva, publishing a screen: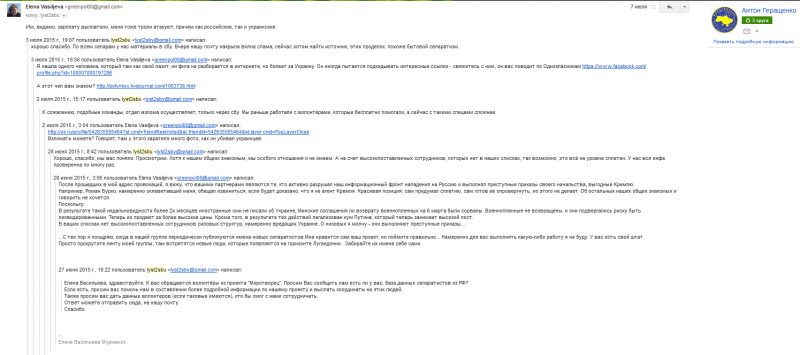 Vasilyeva also willingly shares information about who collected and delivered humanitarian aid for the needs of the DPR and the LPR.
CyberBerkut publishes a contact map, which contains information about the fact that the work of the Peacemaker and InformNapalm sites is supervised by Western intelligence agencies through cover objects — various funds, including the George Soros Foundation.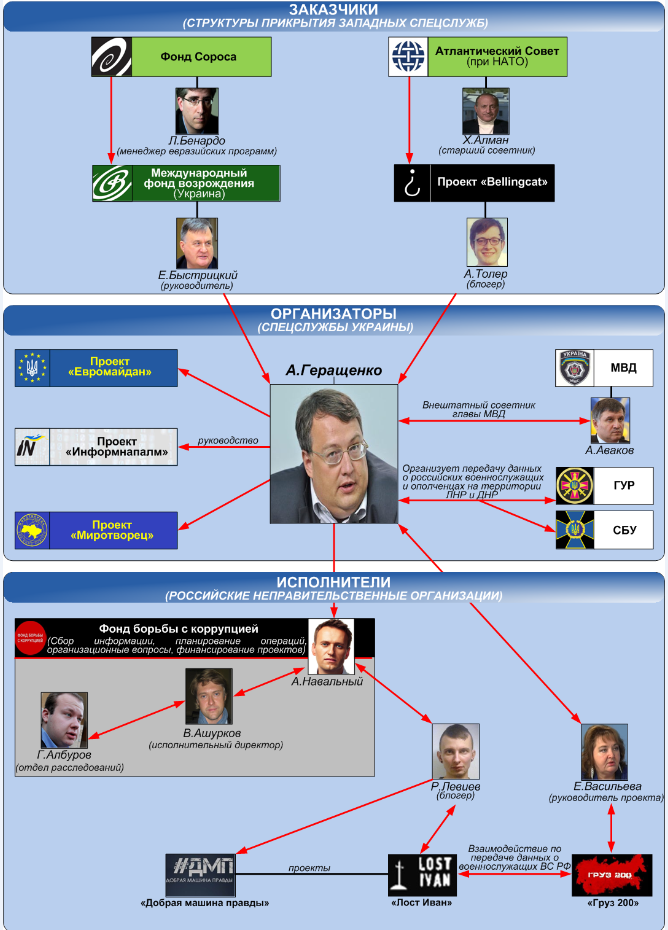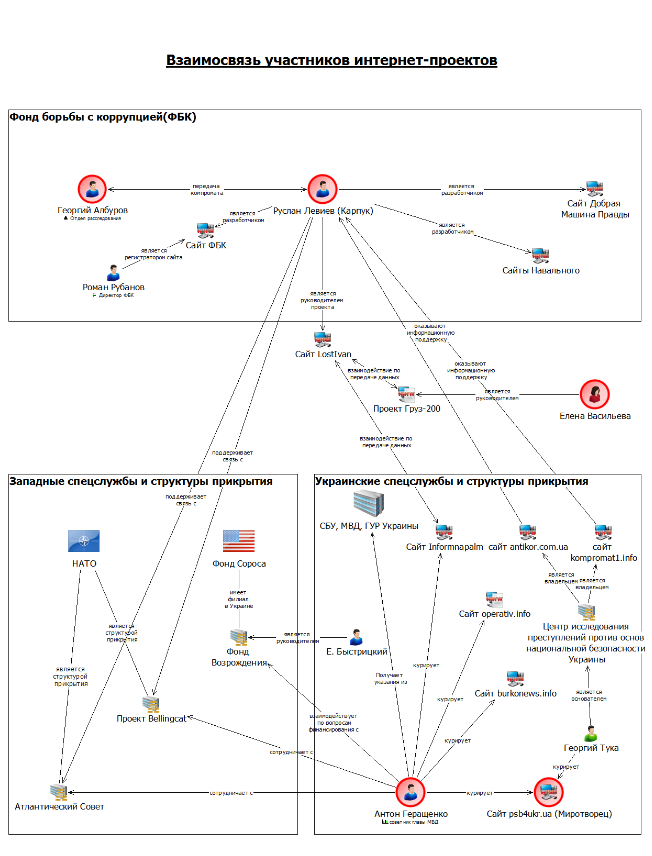 Today on the "Military Review" was released
material
which tells about what activity
informnapalm
there are American intelligence services, in close contact with which are well-known media, including those operating in the territory of the Russian Federation.