Greek Foreign Minister Nikos Kotzias told a joint press conference with German Foreign Minister Frank-Walter Steinmeier that two days ago almost 300 thousands of refugees who were stationed in camps in Lebanon and Jordan moved to Europe.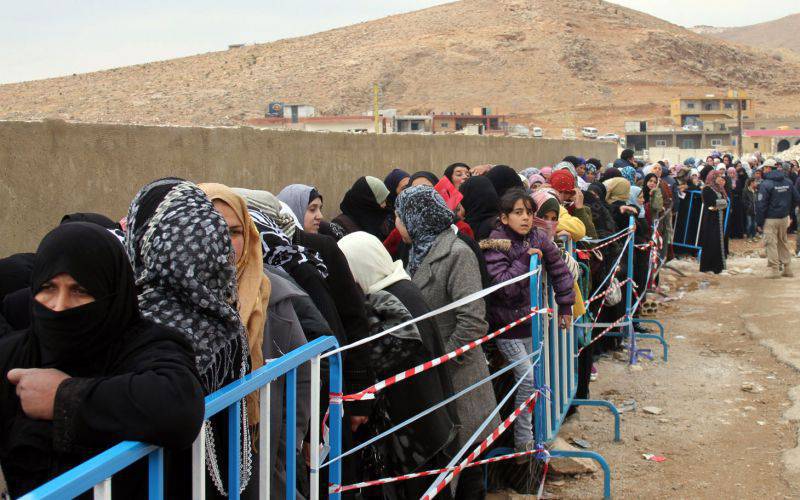 "I have information that about 300 thousands of refugees moved the day before yesterday — the number may not be accurate, but the information is correct, from the camps of Jordan and Lebanon, who sell all their belongings in Turkey to make a long trip. Why all of a sudden, unexpectedly, these people from the refugee camps, where there are three million of them, took and left? This is a question, "quotes Kotzias RIA
"News"
.
The Greek minister noted that after the collapse of the UN financial agencies that operated in Jordan and Lebanon, refugee flows began to increase.
"And now, instead of looking for resources to offer them what they need in Europe, in my personal opinion, we need to raise money to ensure proper living conditions in the vicinity of their homes," he said.
At the same time, the politician stressed that the problem of refugees is unlikely to be resolved through joint patrols.
"There are no international waters between these islands so that we can speak about joint patrols. There are waters of Turkey and there are waters of Greece. Please read the map carefully. Mitilini, Lesbos, Leros, Kos, Agathonisi and so on are within a distance of several hundred meters or one or two miles. There are no distances that require joint patrols, "said Kothzias.
In turn, Steinmeier noted the need to establish mutual understanding with Syrian President Bashar Assad.
"Ten years ago, when we stopped pursuing a policy with the Syrians, there was a situation when with the Assad regime we could find mutual understanding much easier. Today, after five years of civil war and disaster, it is much more difficult. And many in the Arab world completely reject such contacts, "he said.