"Smock" ex-Minister of Defense Anatoly Serdyukov received a new position in the holding "Rostec". It is reported by TASS news agency, citing the press service of "Rostec". It turned out that Serdyukov now occupies the post of industrial director for aviation.
TASS
quotes the representative of the press service "Rostec":
Yes, Serdyukov was appointed industrial director for the aviation cluster.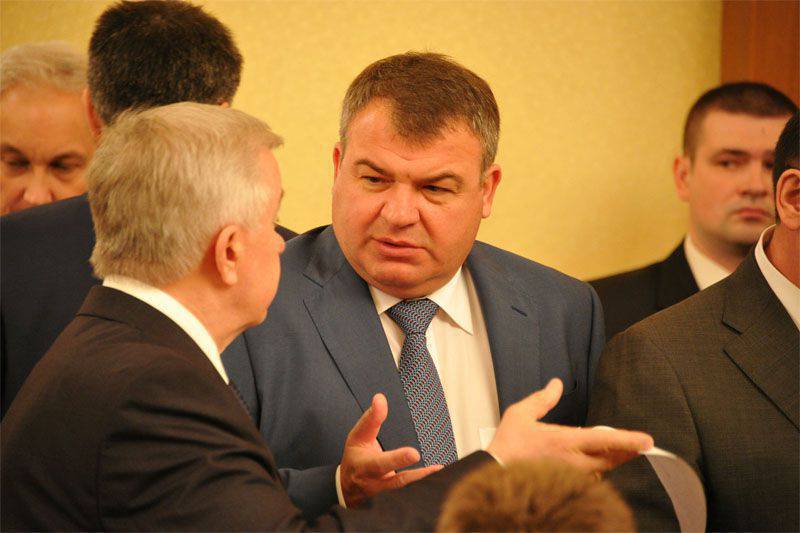 It should be noted that, while in the position of Minister of Defense, Anatoly Serdyukov headed the supervisory board of the Rostec holding. After being dismissed from the post of head of the defense department, he was removed from the supervisory board, but some time later (after the court admitted guilt of "negligence" and the imminent amnesty that followed), he was invited to hold the position of director of the Federal Research and Testing Center for Mechanical Engineering.
Recall that some time ago, Anatoly Serdyukov was in the case of large-scale embezzlement in the Ministry of Defense, in which (in the case) appeared the notorious head of the department of property relations Yevgeny Vasilyeva. E.Vasilyeva was found guilty by the court, however she left the colony for parole, not having served the entire term of imprisonment.