The Pentagon reveals details of the reasons for the alarm, on which 27 of October raised the sailors of the US Navy in the Sea of ​​Japan. At the same time from the deck of the aircraft carrier "Ronald Reagan" American fighters urgently rose. It turned out that the cause of the alarming work of the American "partners" was the approach to the US Navy aircraft carrier of two Russian DPLS (long-range anti-submarine aircraft) Tu-142 (NATO classification Bear-F).
Pentagon spokesman Bill Urban quotes
RIA News
:
I can confirm that the two Russian TU-142 "Bear" approached the aircraft carrier "Ronald Reagan" in the morning of October 27. "Ronald Reagan" conducted operations in the Sea of ​​Japan. Four F-18 aircraft were raised to intercept. The closest point as the two Russian Tu-142s approached the Ronald Reagan was the 1 nautical mile at 500 feet (about 152 m).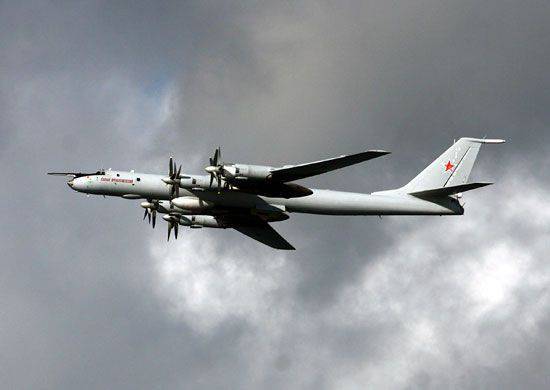 According to Urbana, on the aircraft carrier the approach was regarded as "exciting, but safe."
The aircraft carrier "Ronald Reagan", while in the Sea of ​​Japan, participated in joint maneuvers with the South Korean Navy. According to the official representative of the 7th
fleet
US Lieutenant Lauren Cole, US troops tried to make radio contact with Russian pilots, but no response was received. Tu-142 left the training area and, according to Cole, for some time the fighters escorted the Russian Air Force aircraft over neutral waters.
At the same time, the United States declares that there is nothing terrible about the flights of "some states" planes over the exercise areas, but "such actions must be carried out in accordance with international standards". I wonder what? Are not those who constantly violate the States themselves? ..