The UAE's military department, which is taking part in the war against the Hussites, will deploy a special anti-terrorist unit of 800 in the Yemeni liberated from the rebels, prepared by Eric Prince, the founder of the private military company Blackwater, the blog reports
bmpd
with reference to the publication Intellligence online.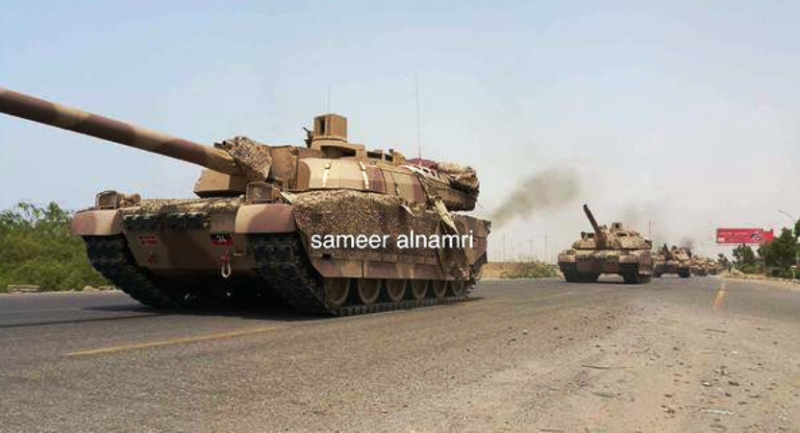 Column tanks UAE Army Leclerc in Aden, August 2015
The task force was tasked to clear and secure the city in a short time, so that "large-scale military operations" no longer occur in this region.
According to the publication, "the first Leclerc type tanks of the UAE army, which returned for maintenance and repair from the combat zone in Yemen, were damaged much more than previously thought, since the Hussits do not limit themselves to traditional weapons like AK machine guns and RPG grenade launchers: they use Russian-made heavy weapons found in the warehouses of the Yemeni army, a significant number of whose officers joined the rebels. "
In addition, it is reported that 300 of Sudanese military, taking part in an operation against the Houthis, landed in Aden. The unit arrived in the city with its equipment - BTR-80 and BTR-80А. Russia supplied these vehicles to Sudan after 2000.