The newest submarine B-237 "Rostov-on-Don" of the 636.3 "Varshavyanka" project was forced to interrupt the inter-fleet transfer from the Barents Sea to the Black Sea. Representatives of the manufacturer of the transition interruption associated with "some technical reasons." According to preliminary data, an abnormal situation with the power plant occurred on the boat, and the submarine had to be delivered to Kronstadt using a tugboat SB-406.
Photo
blogger
Ilya Kurganov: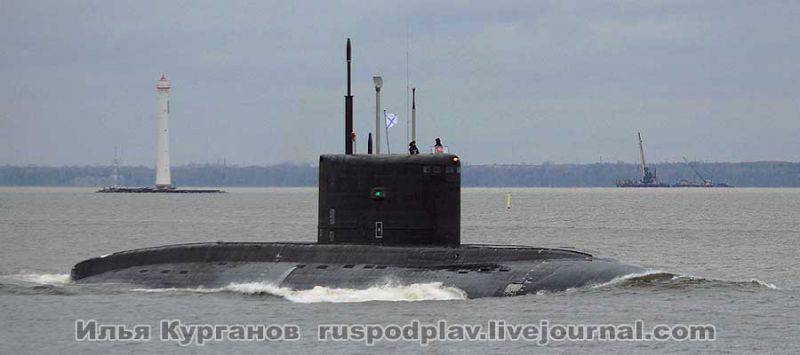 It should be noted that on the submarines of the 636.3 project diesel generators are used, produced at OJSC Kolomensky Zavod.
The diesel-electric submarine B-237 Rostov-on-Don is the second submarine of this project built for the Black Sea
fleet
RF (the first - DEPL "Novorossiysk). It was officially commissioned on December 30, 2014. After the inter-naval transition, the submarine was to become a full-fledged element of the submarine fleet of the Russian Federation on the Black Sea. Now, specialists from the Kolomensky Zavod and the Admiralty Shipyards company, where the construction of a submarine for the Black Sea Fleet of the Russian Federation was involved, are involved in identifying technical problems.