In the Samara region, the competition of special units of the Central Military District, which attracts attention, was held. Special purpose military personnel performed parachute jumps from extreme heights without special oxygen supply devices. The press service of the Central Military District on this issue reports:
Special Forces officers of the Central Military District made a landing from Mi-8 helicopters from altitudes up to four thousand meters to a platform with a radius of 25 meters. This height is considered to be the maximum in parachute training - jumps from four thousand meters and high altitudes are performed only with oxygen equipment.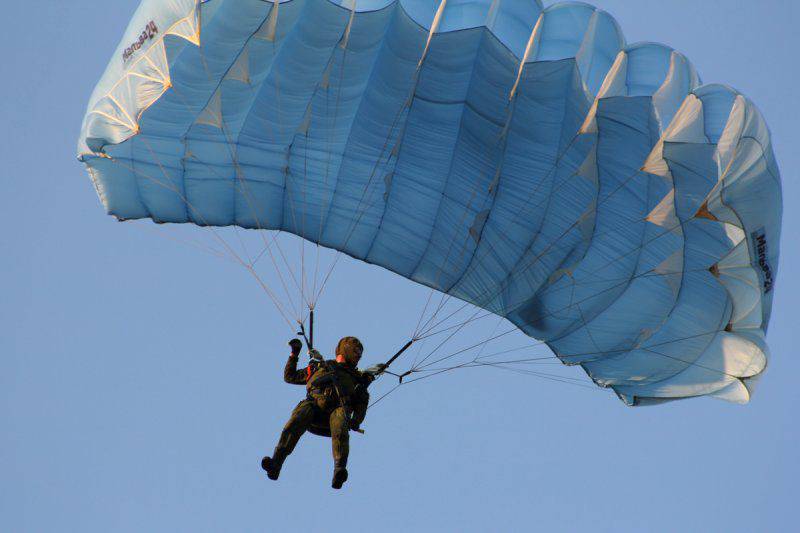 Jumps were performed at wind speeds up to 6 m / s. The participants of the competition used a special parachute system "Crossbow-2", which provides a safe landing from various heights with a flight mass up to 150 kg (a parachutist with equipment). The range of trouble-free operation "Crossbow-2" - from minus 35 to plus 35 Celsius. Landing can be performed while the aircraft is flying at speeds up to 350 km / h.
The harness has eight adjustment points that allow you to adjust for height (the limiting value is the height of the parachuter 2 m). The parachute system has an important function of rapidly reducing speed before the parachutist makes contact with the ground.
RIA News
quotes the representative of the press service of the Central Military District:
The command assessed the participants according to the level of complexity and correctness of the elements of aerial acrobatics performed, as well as the accuracy of landing. The best commandos received letters of thanks from the commander of the special forces unit of the district.