On Wednesday, the running tests of the Admiral Essen escort ship (project 11356), built at the Yantar Baltic Plant, began
MIC
With reference to the representative of the company Sergey Mikhailov.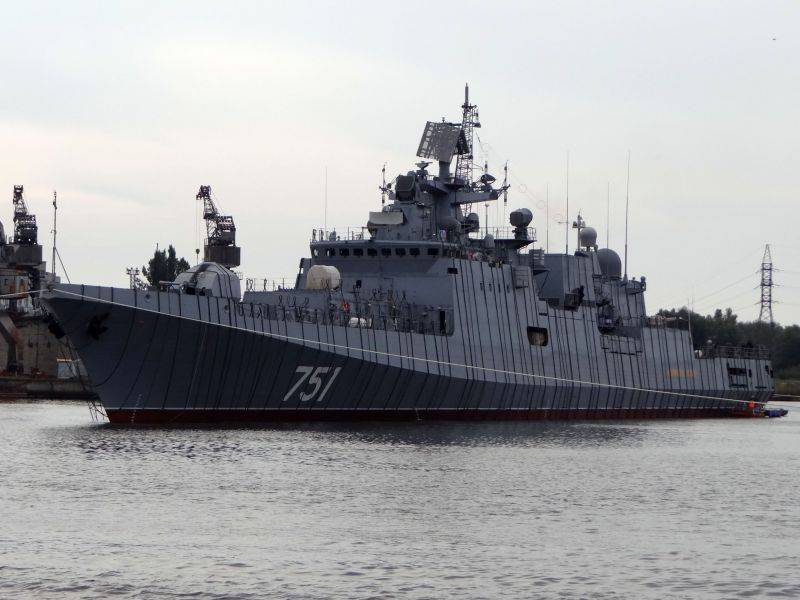 Degaussing frigate
The frigate "Admiral Essen", which is located at the transfer base in the port of Baltiysk, today officially began a program of factory trials, as well as preparations for the first voyage at sea. The corresponding order was agreed with the customer's representative, "Mikhailov said.
"On board the frigate is a full-time crew of Black Sea sailors
fleet
, as well as the commissioning team and representatives of counterparty enterprises, "he said.
According to the representative of the plant, "the first exit to the sea can take place in the coming days, preparation for it is going on actively".
"Admiral Essen" (second in the series), was laid in 2011 g, launched in November - 2014. According to the plan, its transfer to the customer should take place before the end of the year. The ship is intended for the Black Sea Fleet. In total, the 6 frigates of this project will be built by the shipyard.
Help newspaper:
"The ship is equipped with the Caliber-NK shipborne missile system, the Shtil-1 multichannel anti-aircraft missile system, the Palash anti-aircraft missile and artillery complex. The ship has a combat information and control system (CMS) "Requirement-M", which was developed and supplied by NPO Meridian, part of the concern "Morinformsystem-Agat". "