Turkish company Tumosan will start developing a diesel engine for domestic
tank
Altai in 2016, reports
TSAMTO
with reference to Kurtulus Ogun, Executive Director of the company.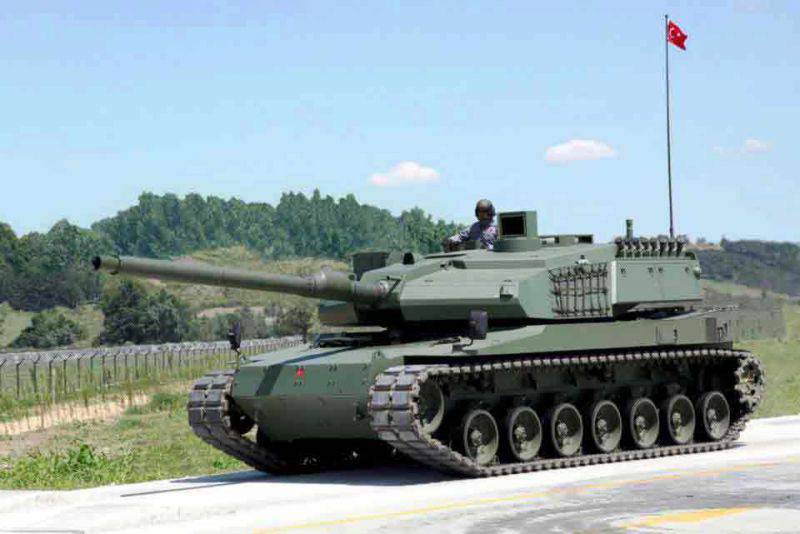 Earlier, Turkey was negotiating the joint development of a power plant with the Japanese company Mitsubishi Heavy Industries. However, in March of this year, an agreement on the development of the ROC was signed with the company "Tumosan". The deal is valued at $ 206,3 million.
"The national engine and transmission will replace the currently installed power-transmission unit (powerpack), which includes the 12-cylinder diesel engine MTU MT 883 Ka 501 hp 1500. and automatic transmission Renk HSWL 295TM ", - writes the publication.
It is noted that the decision to replace the engine was made by the authorities, including due to the fact that "obtaining permission to export weapons and related subsystems, including MTU engines, is becoming increasingly difficult."
The development of the tank "Altai" is conducted by the company "Otokar" at the request of the military department with 2008. The South Korean company "Hyundai Rotem" assists in the development. At present, 4 prototypes have been manufactured, which are subject to acceptance testing and certification. Complete them planned for next year.
Total Turkish Defense Ministry intends to buy a thousand new tanks.
Help TSAMTO:
"Altai", created on the basis of the project of the South Korean tank K-2 "Black Panther", will be a machine of 60 t mass, armed with a 120-stabilized 55-mm cannon, paired with an 7,62-mm machine gun and 12,7- mm machine gun. The tank will be equipped with digital weapons control systems, systems for protecting against weapons of mass destruction, laser irradiation warning equipment, a friend-to-others identification system, an auxiliary power unit and modular composite armor. Crew - 4 person. "