The Libyan government, sitting in Tripoli, confirmed yesterday that one of the commanders of the Islamist alliance "Dawn of Libya" Hussein Dia was killed in a civil helicopter crash, reports
RIA News
.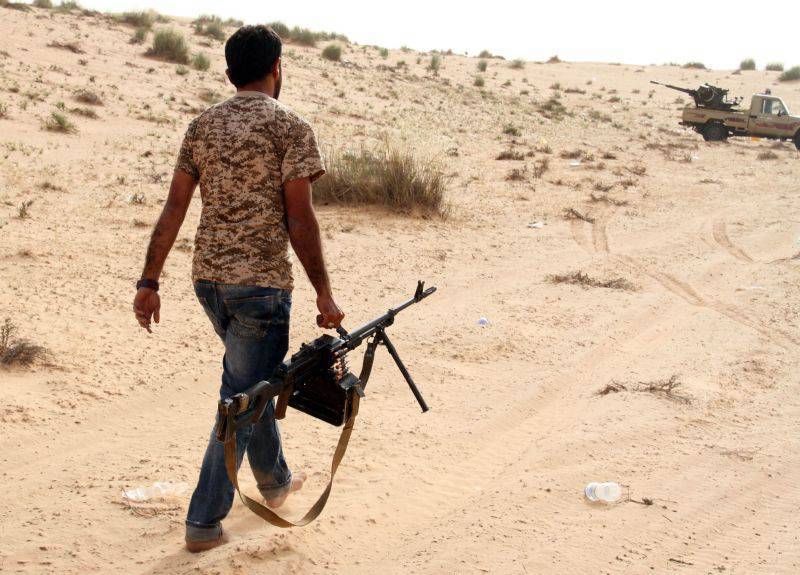 Earlier, the Erem News portal reported that "a civilian helicopter crashed to the west of the Libyan capital, Tripoli, and all of the people aboard 25 died". It was noted that "armed clashes between various warring factions continue in the area."
Later, the Air Force spokesman for the Tripoli government, Mustafa Sharkasi, told journalists: "We have so far found nine bodies, including the body of Colonel Hussein Abu Diya. But it seems to us that all the passengers died. (...) The helicopter was shot down, there were only 16 people on board. "
In turn, a representative of the Libyan government, sitting in Tobruk, in an interview with the agency LANA denied the involvement of the military to the helicopter crash. According to the agency, "there were 23 people aboard the helicopter, including Abu Diya and another Islamist commander Sahib al-Ramah".
RIA "
News
"Recalls that after the overthrow of Muammar Gaddafi, dual power arose in Libya:" on the one hand, represented by the elected at a general election parliament sitting in the city of Tobruk in the east of the country, and the prime minister of Al-Thani, and on the other hand, the pro-Islamic General National Congress sitting in Tripoli. However, several areas of Libya are not controlled by any of the governments at all.
As for Dawn of Libya, this is a radical alliance that stands on the side of Tripoli and consists of representatives of extremist groups Al-Qaeda, Ansar al-Sharia and the Muslim Brotherhood.