The US and its allies, despite loud statements, are not able to resolve the situation in the Middle East on their own, therefore, they increasingly rely on Russia and Iran, which were previously proclaimed "unreliable", or even "enemies", the American newspaper writes. The Wall Street Journal. Article leads
RIA News
.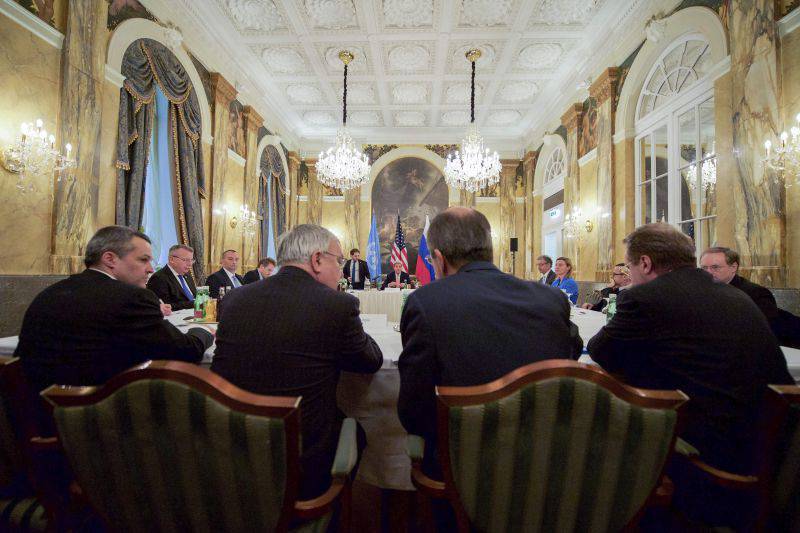 "At the end of the meeting of the Middle East Quartet (EU, UN, Russia and the USA), representatives of both the European and American sides made it clear that all efforts to resolve crises in Syria, Iraq and Yemen would" disappear "if they did not get involved Moscow and Tehran, "notes the publication.
For example, the EU foreign minister, Federica Mogherini, said that
"Russia and Iran can take steps to resolve instability in the Middle East if they manage to" tune "Syrian President Bashar Assad and the Syrian government into the political process of the transfer of power."
And Secretary of State John Kerry suddenly reacted positively to the news that an ally and member of the Western coalition, Jordan, will begin to share information with the Russian Federation and Iran, as well as participate in coordinating efforts to combat IS.
"In the end, it can benefit all parties,"
- he said.
"The inclusion of Moscow and Tehran in a dialogue with Washington and Brussels can also mean that the balance of power in the Middle East is changing," the publication believes.
"What is happening in Syria leads to the creation of a new Middle Eastern order. (...) Over time, the US will find it increasingly difficult to achieve the unity and determination of partners on other regional security issues.
, - quotes the newspaper analyst of the London International Institute for Strategic Studies Emil Hokayem. -
Moreover, the security system and the structure of regional alliances that the US has created in the Middle East over the past 50 years wear out, prompting Arab states that had previously relied on Washington's help to look towards Russia. "