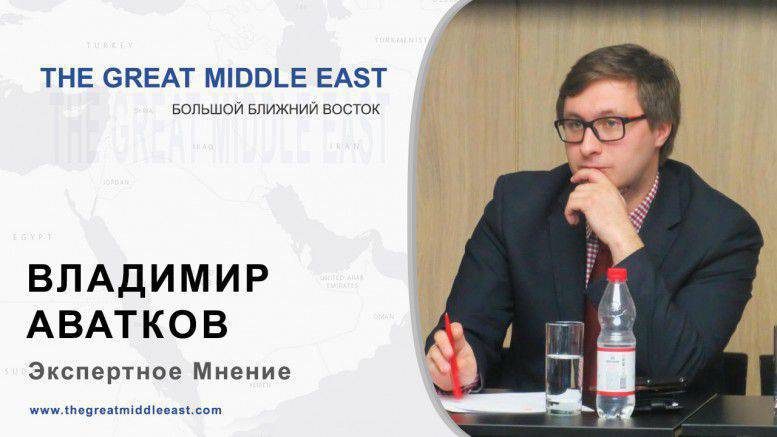 The Russian position on Syria and the Russian military intervention in the Syrian conflict exacerbated relations between Moscow and Ankara. Who is to blame? Turkey and Russia, or are there other interested forces? With this question we turned to the director of the Center for Oriental Studies, International Relations and Public Diplomacy, senior lecturer at the Oriental Languages ​​Department of the Diplomatic Academy of the Russian Foreign Ministry, and a teacher at the military department of the MGIMO University Vladimir Avatkov.
Who do you think is to blame for the current aggravation of relations between Turkey and Russia? One of two things? Or are there any outside forces interested in this?
It does not seem to me that in this situation it is worth looking for those who are right and who is to blame. If you want, I will even say this: the main culprit is not even a regional, but an international political environment. At the same time, it is important to take into account the fact that any internal political turbulences that, for example, now take place in Turkey, as practice has shown, instantly affect the rhetoric of interaction between the two countries.
It is necessary to take into account the fact that, in many respects, the achievements of recent years in Russian-Turkish relations are connected with the positive relations that have developed between the two leaders - V. V. Putin and R. T. Erdogan. This fact, on the one hand, should be considered positive, but on the other hand, the same time should be used to the maximum to build relations not only in the economy and along all verticals and horizons, which was not completely done.
In many ways, the current situation around Syria and the complication of the interaction between Russia and Turkey is also related to the fact that we are in different systems of security coordinates, to the fact that we have different foreign policy strategies. However, this should not interfere with finding common points of contact, in particular, in the sphere of combating terrorism, which is a threat to both countries.
The current situation is a challenge for Russia and Turkey, a challenge emanating from the past and from third forces, a challenge to our future.