In the United States decided to provide the next tranche of financial "assistance" to Ukraine. This time we are talking about more than a billion freshly printed dollars. As for the decision made by Washington, Petro Poroshenko reports on his Facebook page:
The decision of the United States to provide a third tranche of aid worth more than 1 billion dollars is the position of a true friend and partner!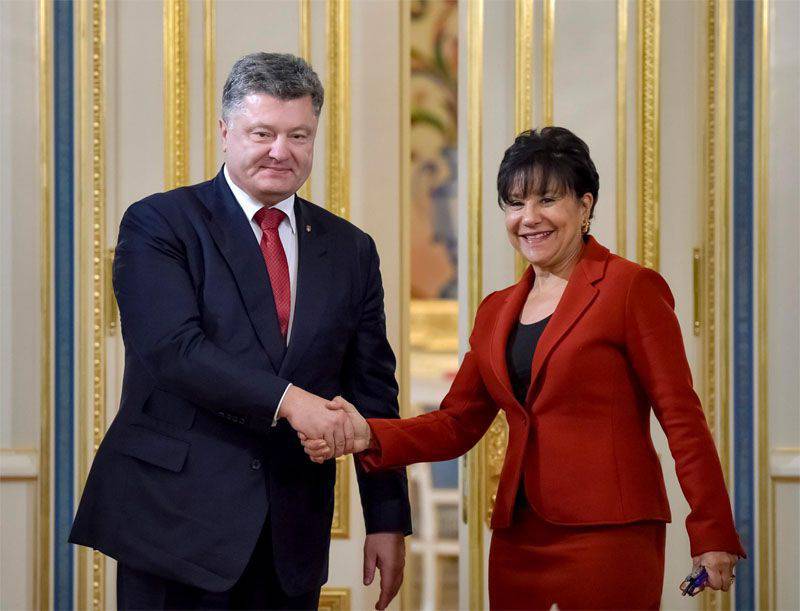 Apparently, the president of Ukraine is trying to somehow brighten up the failure of his party at the local elections held in the "independent" regions with a statement about the next financial "peremog".
The BPP Solidarity coalition has not been able to get more than 28% of votes in any of the country's regions. The maximum result is shown in Kiev - about 27,2%. In Kharkov, the Poroshenko party barely won 6,5% of the votes, in Dnepropetrovsk - 6,8% of the votes. In a whole number of Ukrainian regions, the Solidarity PPO was not able to become the first, letting forward various political forces. Thus, in the Zaporizhzhya region, Poroshenkovtsy finished with the third result, and the Opposition Bloc won first place in the region, gaining more than 20% of the votes of local voters. In Cherkassy, ​​the party of "Free Democrats" rose to the first place. In Volyn BPP "Solidarity" missed forward movement "Dill". And in Ivano-Frankivsk and Lviv, the first positions were the nationalist parties Svoboda and Self-help, which gained more than 31% each.
In Odessa, a man named Imperator (Viktorovich) Palpatin was elected as the deputy of the local city council, who bypassed Darth Vader and collected more than 54% of votes in one of the polling stations.
Recall that the Yatsenyukovsky Popular Front with a rating of 1,5% refused to participate in local elections prudently ...