The "Admiral Nakhimov" cruiser under repair to the 2018 g will be equipped with a universal complex consisting of 10-ti vertical launchers, reports
Look
with reference to the information of the enterprise "Sevmash", published by alexeyvvo blog.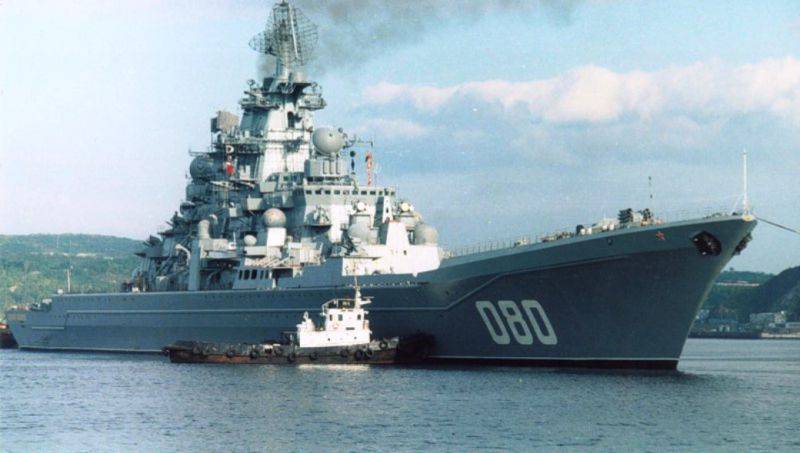 "Sevmash has concluded contracts with Almaz-Antey for the manufacture and supply of 10 universal vertical launchers ZS-14-11442М for the heavy nuclear missile cruiser Admiral Nakhimov," the message reads. "One UVPU is designed for eight rocket spaces, so after upgrading the cruiser will carry 80 anti-ship missiles."
According to the blog, "the installations will be refined to use the following missile systems: 3К-14 (Caliber), 9К, 3М55 (Onyx), 3К-22 (Zircon). The approximate value of the contract - 2,6 billion rubles. (limit - 3 billion).
It is noted that prior to the modernization, the anti-ship missile armament of the ship included the Granit complex - 20 missiles, one each in a launcher.