Montenegro's Prime Minister Milo Djukanovic believes that, along with Serbian nationalists, Russia plays a significant role in organizing anti-government actions in the country, reports
RIA News
with reference to the HRT channel.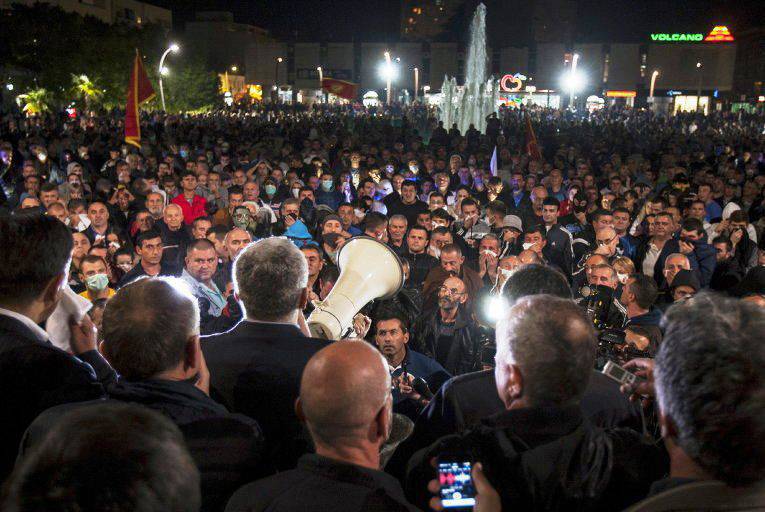 In the past weeks, a series of protest actions initiated by the opposition Democratic Front coalition took place in Montenegro. On Saturday, police had to use special equipment, including tear gas, to disperse activists.
"The recent events in Montenegro were a coup attempt, and there is no doubt that Serb nationalist circles were involved in the protests," Djukanovic told channel.
"There is also no doubt that Russia has and continues to play an active role in organizing protests against the government in Podgorica. There is no need for special interpretations. Just look at the three messages that I have already indicated, "said the prime minister.
According to him, the first message of the Russian Foreign Ministry followed in connection with his trip to the United States, the second - at the very beginning of mass unrest, and the third - a week ago. In the latter, the Russian Foreign Ministry "indicated that the Montenegrin path to NATO can be problematic from the point of view of stability, democratic development, etc.," said Dzhukanovich.
"So don't go far. I think that there are more than enough facts that say that the organizers of the protests in Montenegro, unfortunately, had serious support from outside Montenegro, and that, as I would say, their sole desire was to stop Montenegro in the way of its European and Euro-Atlantic integration "
, - he declared.