The largest NATO exercises in recent years continue, called
Trident Juncture 2015
. Maneuvers are currently taking place on the territory of the Iberian Peninsula (Portugal, Spain), as well as in Italy. Representatives of the so-called Estonian Scout Battalion are also involved in the exercises. According to the representative of the Estonian Defense Staff, the "scouts" were involved in the exercise phase, which involved fighting in the conditions of the city.
The information from the media was shared by the platoon commander of the Estonian "scouts", Junior Lieutenant Reynul (translated
RIA News
):
The specificity of the battle in urban environments is significantly different from the usual battle in open areas. Here every soldier should be able to see the whole battlefield and exchange information. Here in Spain we were provided with ideal learning opportunities.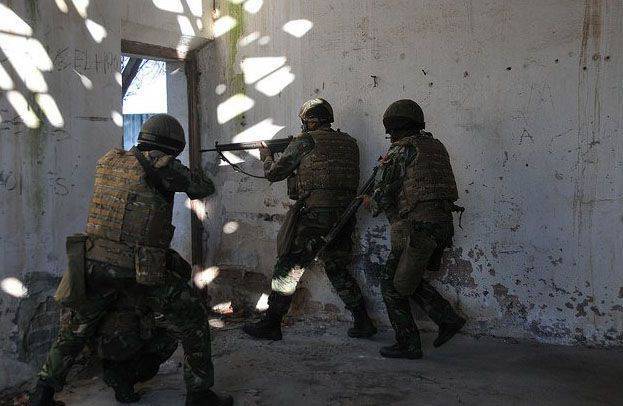 The Estonian Scout Battalion is part of the NATO Baltic Battalion, which also includes Lithuanian and Latvian servicemen. During the exercise
Trident Juncture 2015
involved about 500 Estonian military. In total, more than 36 thousands of military men from 36 states (NATO plus "allies") take part in the exercises.