The General Directorate of Intelligence of the Ministry of Defense of Ukraine, as follows from the materials published by the press service of this structure, is extremely concerned about the situation in ... Syria. Ukrainian "intelligence", referring to some independent observers (and most often as a "independent observer" in the Syrian situation, there is a kind of analog of Elena Vasilyeva - Mr. Abdurahman, who lives in London), reports that "Russian strikes led to the death of 50- those civilians ".
In this
Ukrainian "intelligence"
I didn't stop, and on my official website I gave out material stating that the Crusader volunteer battalion was allegedly being formed on the territory of the DPR, which included representatives of units from Makevka and Khartsyzsk.
Ukrainian "scouts":
The deployment of a network of recruiting stations in the occupied areas of the Donetsk region to form "volunteer units" for participation in hostilities in Syria has been established. The deployment of at least two such points in Donetsk and the distribution of campaign materials with calls to join the "international volunteer battalion" Crusader "in the cities of Khartsyzk and Makeyevka were revealed.

At the same time, the mercenaries, apart from the promise of high monetary remuneration for participating in hostilities, are not given any social guarantees.
"Crusaders", in the understanding of the Defense Intelligence of Ukraine, will look like this?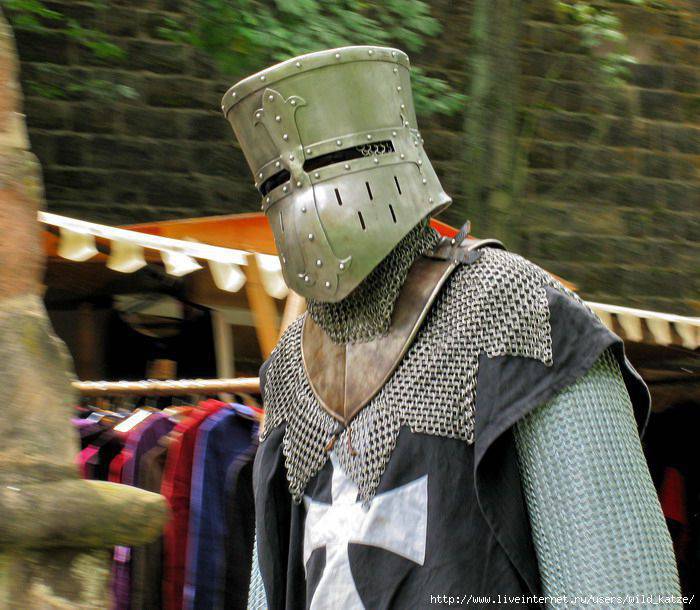 Since when did the Ukrainian "intelligence" began to express concern about social guarantees that should be provided to residents of the DPR? .. And why has ukrorazvedka still not bothered with the lack of social guarantees for the Ukrainian military? ..