Swedish newspaper
The Local
publishes material that talks about a massacre at a school in Sweden. This is an educational institution located in the small Swedish town of Trollhetten.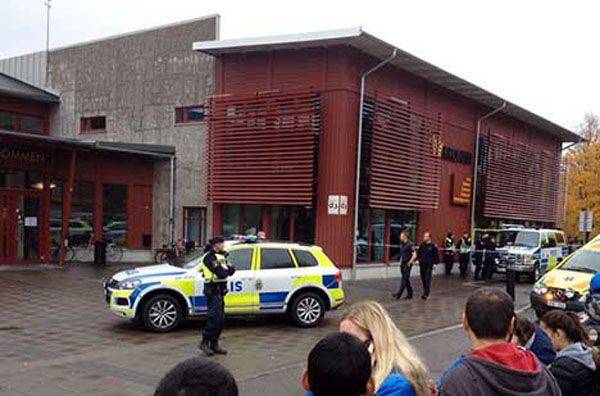 Police give some details of what happened. A masked man, armed with a knife, entered the school building. Once inside the school, he began to stab wounds to those who were in the building at that time. According to representatives of the medical corps, as a result of the attack, one person died, three more were seriously injured. Physicians of the hospital are now fighting for their lives, to which the wounded were promptly taken.
Initially, it was reported that the attacker was killed by a police officer, but the same representatives of the hospital refute this information, claiming that the masked man was injured but survived.
According to local authorities, a teacher was killed in a Swedish school, three students were injured. At the same time, the Swedish TV channels disseminate data, from which it can be concluded that none of the victims of the attacker are students. Information, as can be seen, is still very controversial.
Correspondents of the Swedish TV channels report that special security measures have been introduced in connection with the incident in Trollhetten. Police identify the attacker and examine the details of the incident.
The school in which the attack was committed is fairly large by Swedish standards. More than 400 students aged between 6 and 16 years are trained there.
It is noteworthy that after the tragedy, people gathered near the school, most of whom are clearly not of "Scandinavian nationality":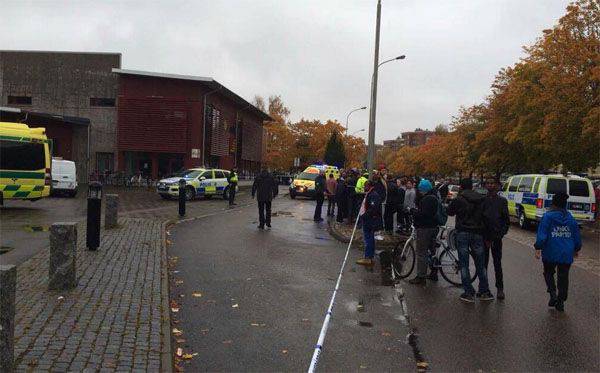 It should be noted that a wave of rallies has recently swept across Sweden, at which representatives of a number of political organizations demanded that African and Middle Eastern refugees be admitted.