The representative offices of the Georgian party, the United National Movement (United National Movement), whose leader is considered to be Mikhail Saakashvili, who occupies the post of the Odessa governor, are being attacked in various cities of Georgia. In large localities, including Gori, Poti, Batumi, Rustavi, and others, unidentified people break glass in party offices and write with bright paint on the walls of the "office of the party of tyrants". The library opened at the time by Saakashvili in Tbilisi was also attacked.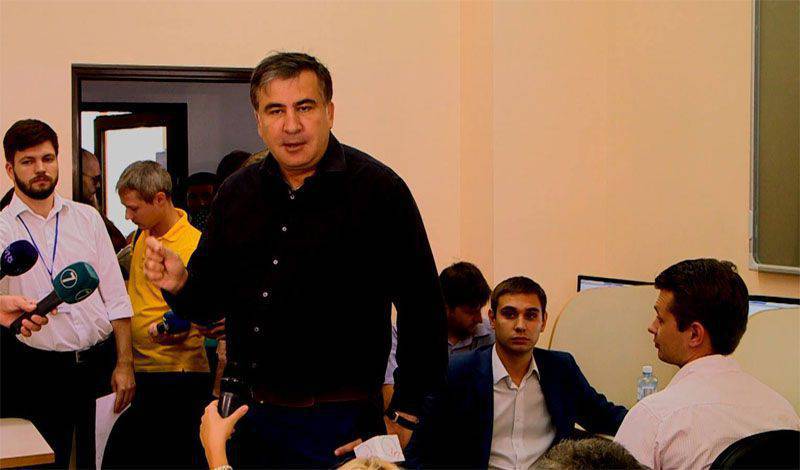 Georgian Prime Minister Irakli Garibashvili said he knows why UNM offices throughout Georgia are being attacked. The fact is that on the Internet, for some time now, videos of bullying and torture of prisoners in Georgian prisons have been actively disseminated. The clips are dated by the time when Saakashvili occupied the presidency in Georgia. Attention is drawn to the fact that most of the commercials are distributed through pages on the social networks of Ukrainian users.
Georgian Prime Minister quoted information newspaper
"Sight"
:
I understand the aggressive reaction after the spread of such cadres. I can not prohibit freedom of expression, while not supporting violence, everything should be within the law. We must ensure order.
At the same time, Garibashvili added that the UNM "has no moral right to remain in the politics of Georgia."
Does this mean that not only Saakashvili's political career in Georgia, but also the political path of his party came The UNM? ..