Представительства грузинской партии ЕНД («Единое национальное движение»), рукововодителем которой считается Михаил Саакашвили, занимающий пост одесского губернатора, подвергаются нападениям в разных городах Грузии. В крупных населённых пунктах, включая Гори, Поти, Батуми, Рустави и др., неизвестные выбивают стёкла в партийных офисах и пишут яркой краской на стенах «офис партии насильников». Нападению подверглась и библиотека, открытая в своё время Саакашвили в Тбилиси.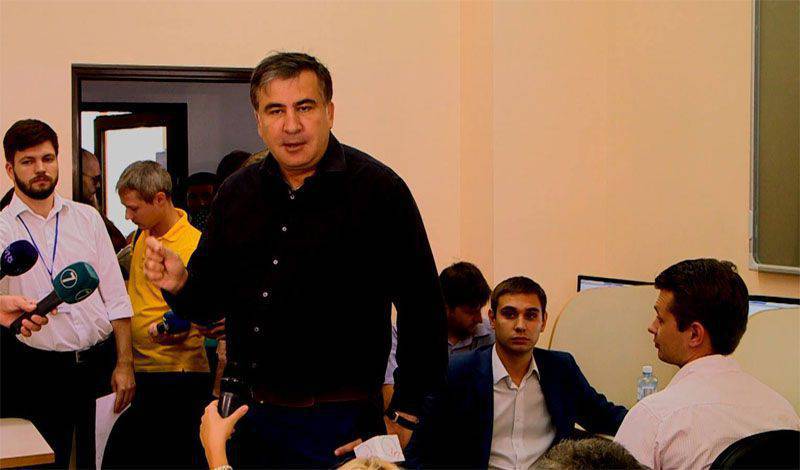 Georgian Prime Minister Irakli Garibashvili said he knows why UNM offices throughout Georgia are being attacked. The fact is that on the Internet, for some time now, videos of bullying and torture of prisoners in Georgian prisons have been actively disseminated. The clips are dated by the time when Saakashvili occupied the presidency in Georgia. Attention is drawn to the fact that most of the commercials are distributed through pages on the social networks of Ukrainian users.
Georgian Prime Minister quoted information newspaper
"Sight"
:
I understand the aggressive reaction after the spread of such cadres. I can not prohibit freedom of expression, while not supporting violence, everything should be within the law. We must ensure order.
At the same time, Garibashvili added that the UNM "has no moral right to remain in the politics of Georgia."
Does this mean that not only Saakashvili's political career in Georgia, but also the political path of his party came The UNM? ..