Russia will supply the Ka-50 "Alligator" 52 helicopters to Egypt and, possibly, about the Ka-30K "Qatran" Ka-52K helicopters, the correspondent reported
TASS
source in the defense complex.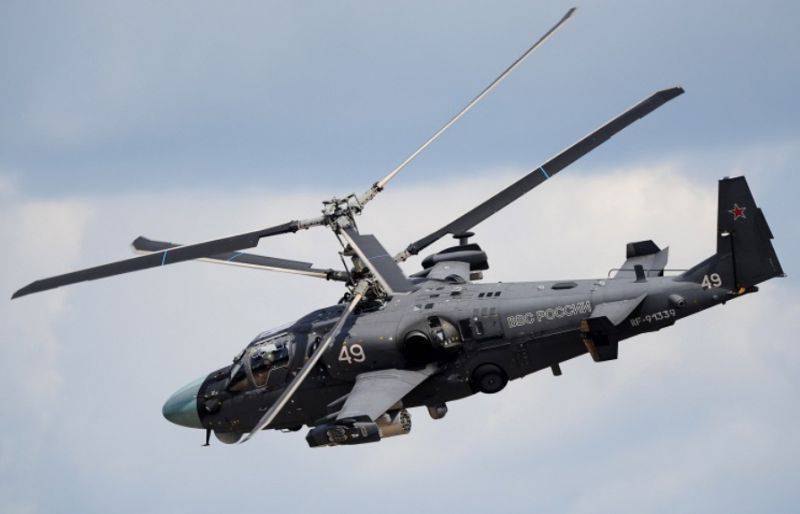 According to the interlocutor, at present, Egypt estimates the number of helicopters it can purchase for the recently acquired Mistrals in France.
"In addition to X-NUMX reconnaissance and attack helicopters Ka-50 Alligator, for which the contract has already been signed, the Egyptian side intends to purchase Ka-52K Katran helicopters to equip Mistral," the source said .
He noted that the Navy of the Russian Federation at one time hoped to place Ka-16K helicopters on each of the Mistrals.
"It is possible that the Egyptian side will also decide on placing Ka-16K helicopters on their 52 ships, then the volume of the planned order will increase to 32 units, and the total number of Ka-52 helicopters for Egypt will reach 82 units," said the source.
"In any case, the Ka-52K Katran ship-based helicopters will be ordered by Egypt in addition to the Ka-52 Alligator vehicles," he added.
According to the source, the contract for the supply of ship-borne helicopters may be concluded in the 1 quarter of next year. "