Received its continuation
история
related to the statements of the head of the Investigative Committee of the Russian Federation, Alexander Bastrykin, that the current Prime Minister of Ukraine, Arseniy Yatsenyuk, in 1994-1995 participated in the fighting in Chechnya on the side of the militants. When Bastrykin made such a statement for the first time, his words caused a mixed reaction. Yatsenyuk himself did not stand aside and, through his press secretary, decided to comment on the accusations of Bastrykin, calling them "Kremlin propaganda."
Today, the head of the Investigative Committee of the Russian Federation, speaking at a scientific-practical conference in the Club of Military Commanders of the Russian Federation at the Military Academy of the General Staff of the Russian Armed Forces, stated that the UK has evidence of Yatsenyuk's involvement in extremist activities in the Chechen Republic. Information publishes agency
Interfax
.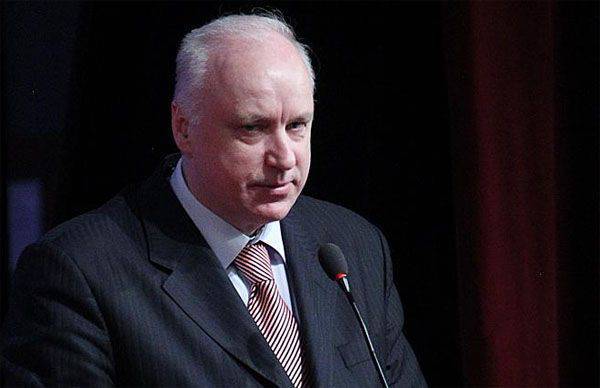 According to Alexander Bastrykin, the RF IC has materials in its possession in which Yatsenyuk's participation in the gangs in Chechnya is confirmed by the words of Alexander Muzychko (also known as Sashko Bily, killed in Ukraine last year).
Alexander Bastrykin:
We have a documented statement by Sashko Bilogo, under whose leadership Yatsenyuk fought in 1994 against the federal forces and was destroyed by his own, because he had a very long language. He (Muzychko) then in Chechnya declared to his comrades-in-arms that "if we win in Chechnya, then we will take Ukraine into our own hands."
Further, the head of the TFR told the audience at the conference that Yatsenyuk returned to Ukraine through the territory of Georgia in 1995.
Specific materials with statements A. Muzychko head of the RF IC has not yet demonstrated.