Only a month has passed since the closure of the American center, which was located at the library of foreign literature in the Russian capital, and now - an unexpected
news
: the center has already managed to resume its work in Moscow. He simply changed his place of residence and now he was placed under the wing of the American embassy in Russia.
RIA News
cites a press release from representatives of the center, the closure of which was so attended to by US State Department officials:
A variety of programs in the field of culture and education, numerous printed and electronic materials about the United States, collections of books and collections of magazines, open lectures and seminars - all this will be available to visitors to the American Center, which began work in the US Embassy in Moscow. The center will hold meetings with leading American experts in various fields, including experts in the field of entrepreneurship, urban planning, climate change, documentary film screenings will be arranged, clubs of spoken English and American literature will work.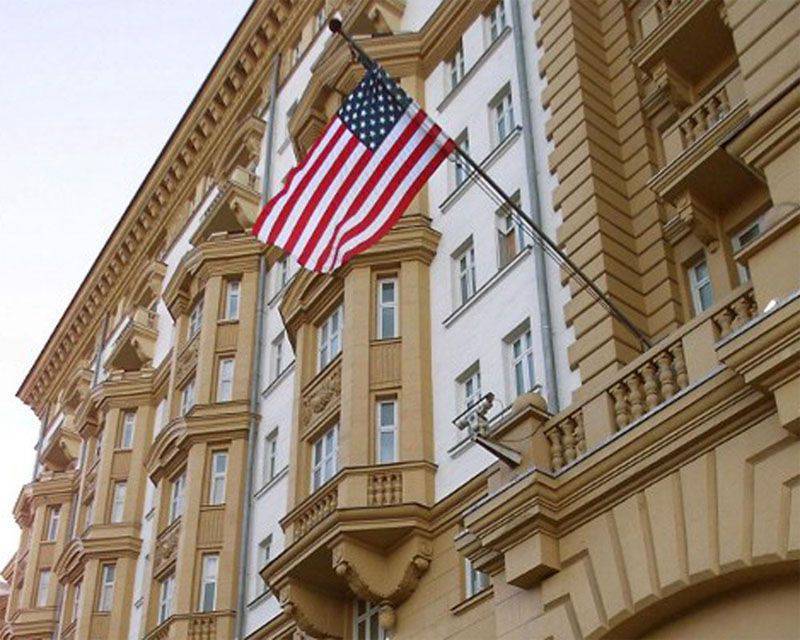 What kind of "experts" lectured at the American Center and on what topics, "Military Review" has already reported in its materials. The emphasis, as in any organization funded from the main US diplomatic agency, including through NGOs, was placed on "respect for human rights, which in the Russian Federation (you see) are not always respected" ...
The first lecturer of the center with a new registration was Deputy Assistant Secretary of State for European and Eurasian Affairs Caitlin Cavalec.
From the statement of the US Embassy in Moscow:
She (Kavalek) confirmed the US commitment to cultural exchanges, interaction between the American and Russian peoples, and also expressed confidence that this center would become a link between Russians and Americans.
The "links" have repeatedly made themselves felt in Russia for some reason, far from the cultural aspect ...