Deputy Commander of the Corps of the Ministry of Defense of the DPR, Eduard Basurin, said that some members of the Ukrainian Armed Forces tried to attack the positions of the military of the army of the Donetsk People's Republic. According to Basurin, an attempt to break through the APU soldiers was made in 11: 40 local time.
Donetsk News Agency
cites the statement of Colonel Basurin:
Today, around 11: 40, before the separation of the personnel of the Ukrainian security forces attempted to attack our positions. The attack of the enemy was repelled. There are losses among the personnel of the armed forces of Ukraine.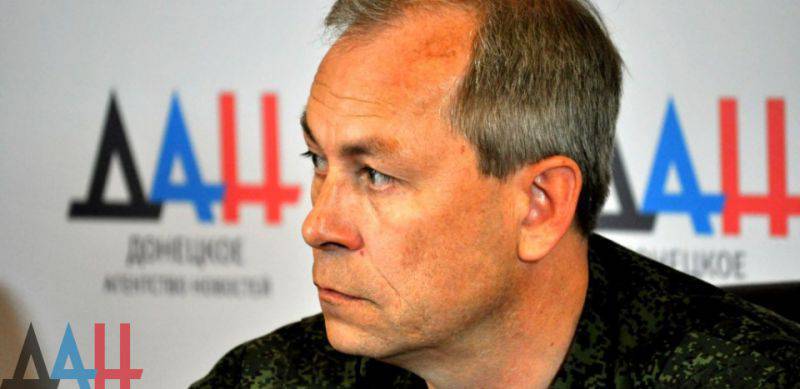 At the same time, the deputy commander of the DPR Defense Ministry corps declares that the advancing Ukrainian soldiers were drunk and testifies to the confirmation of an attempt to attack the Ukrainian Armed Forces by officers of a special coordination center.
Edward Basurin:
The Ukrainian side in the coordination center (STsKK) confirmed this fact, that there was such an incident, and the units of the Armed Forces of Ukraine went on the attack. In this case, the security forces, according to our observations, behaved inadequately, were drunk. The reasons for the attack, in my opinion, are two: unwillingness to stop fighting and alcohol.
Meanwhile, the DPR Defense Ministry said that the Donetsk side continues to implement the Minsk agreements and is proceeding to withdraw technology with a caliber of less than 100 mm in the Debaltsevsky direction.