The President of the Republic of South Ossetia, Leonid Tibilov, is going to hold a referendum on the issue of the republic becoming part of the Russian Federation. Tibilov said during a meeting in Tskhinval with the Russian presidential aide Vladislav Surkov that reunification with the Russian Federation is an age-old dream of the South Ossetian people.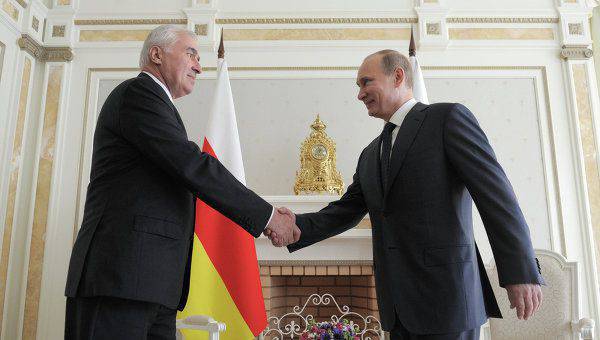 "Today's political realities are such that we must make our own
historical
choice, we must reunite with fraternal Russia and for many centuries ensure the security and prosperity of our republic, our people, "RIA quoted him as saying.
"News"
.
The leader of South Ossetia noted that all steps to implement the results of the referendum will be carried out only after agreement with the Russian side.
"I intend to involve the widest sections of the population in organizing a referendum, and I will appeal to the leaders of political parties and public organizations. I am sure that political parties and the public will support me. The referendum, of which I have no doubt a positive outcome, will allow us to rally our people, will lead to the renewal and revitalization of all the positive processes in society, "he added.
In 2008, Georgian troops attacked South Ossetia, destroying part of its capital. To protect the inhabitants of the republic, Russian troops were deployed there, displacing the Georgian military.