American generals sounded the alarm. The Pentagon believes that any new reduction in funding for the US military budget, which has been spoken about recently in the presidential administration, can lead to negative and irreversible consequences for American security. Thus, the notorious General Ben Hodges - the commander of US ground forces in Europe - said that there is already a significant shortage of equipment in order to supply military equipment to the European continent in sufficient quantities and in a timely manner.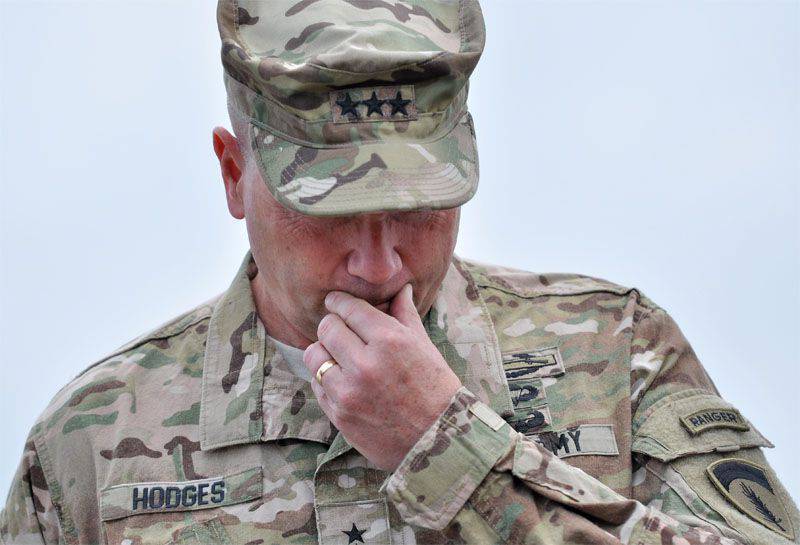 Ben Hodges (newspaper material
The New York Times
, translation
RIA News
):
I don't have bridges, I don't have trucks that can transport
Tanks
, we don't have enough helicopters to do what we need to do.
According to Hodges, it is necessary to supply transport helicopters, but no funds have been allocated for this at the Pentagon.
According to the NYT, the budget of the US military declined, which led to a decrease in the number of US military personnel in Europe by 35% over the past three years.
According to the same Hodges, the reduction affected the fleet of vehicles, auxiliary equipment, weapons systems, infrastructure facilities.
At the start of 1990, more than 200 of thousands of American soldiers were present in Europe, in 2015, the number of troops, according to the NYT, fell to 26 of thousands. To what extent the reductions indicated in the American media correspond to reality is a separate question.