The official representative of the press service and information of the Ministry of Defense of the Russian Federation on the Navy, captain 1st rank Igor Dygalo said that the commander of the Russian
fleet
Admiral Viktor Chirkov held an extended meeting with the participation of the heads of enterprises of the military-industrial complex of the Russian Federation, which work in the interests of the Navy.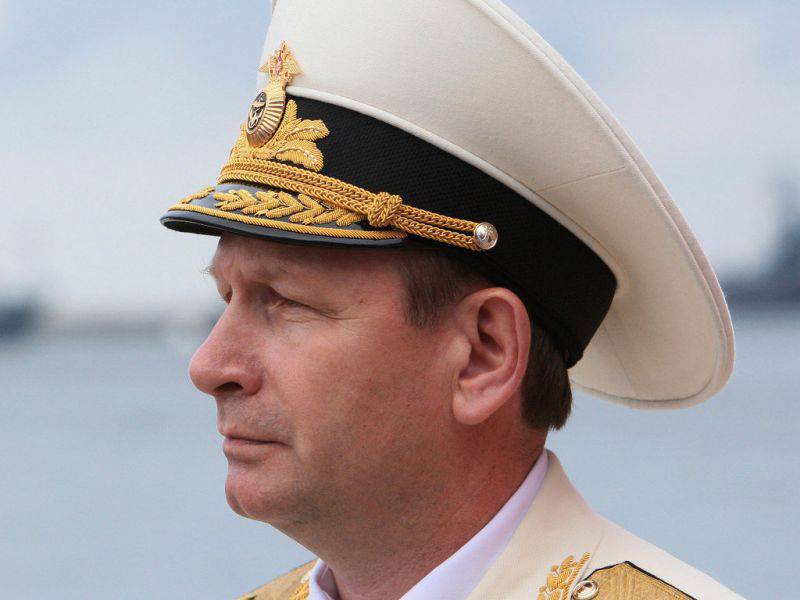 "The main task is to prevent disruptions of the state defense order, efficient use of budget funds and product quality ... There will be no stops and pauses in the development and rearmament of the Navy," this is the main outcome of the meeting, which was fully supported by all its participants, "the RIA said.
"News"
.
Dygalo noted that during the meeting it is planned to make a detailed assessment of the fulfillment of the state defense order in 2015 in the construction of submarines and surface ships, as well as in the development of weapon systems, radio-electronic means and propulsion systems for the Navy.
According to the spokesperson, special attention was paid to the issues of "effective and efficient work in a number of areas of import substitution, on-time fulfillment of contractual obligations for the design and construction of surface ships of new generations, atomic strategic and multi-purpose submarines, diesel-electric submarines and support vessels for the Russian Navy. "
"At the meeting, the reconciliation of the views and approaches of the Russian Navy as the customer and the leadership of the military-industrial complex enterprises on key issues of state defense orders in 2015 - 2016, as well as the implementation of the shipbuilding program for the period up to 2050, was made again. For the first time, in full composition, the so-called "golden fund" of the national shipbuilding science, scientists and designers of world level took part in the meeting, "noted Chirkov.
The meeting was also attended by heads of the United Shipbuilding Corporation, ship repair and shipbuilding enterprises of the Russian Federation and leading designers of design organizations.