Iranian State Television journalists for the first time in
stories
received permission to visit a secret underground missile base. Moreover, the military allowed the correspondents to capture everything they saw on a video camera and show the plot to the general public, reports
Ридус
with reference to IRINN channel materials.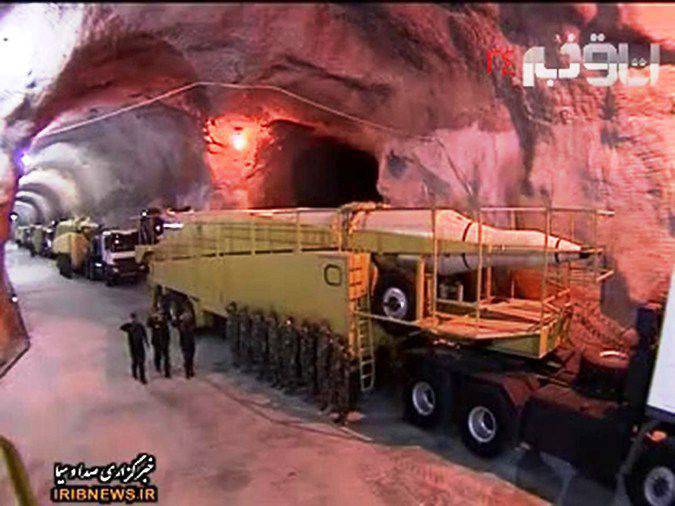 "Iranian missiles of various radii are ready to launch from underground bases on the first order of Iran's Supreme Leader Ayatollah Ali Khamenei",
said the commander of the IRGC aerospace group, Amir Hajizade, on air.
According to him, Iran
"Has not one but many missile bases in all provinces and cities throughout the country, and each of them is located at a depth of 500 meters."
Hajizade noted:
"We have no concerns about new and most advanced generations of satellites belonging to the enemies of the Islamic revolution."
Earlier (in early September), Tehran announced its readiness to launch a missile attack on US bases in the region to protect the Assad government.
In this case, the Iranians do not disclose data on the number of missiles and their characteristics. They only note that they are short-range and medium-range missiles. "We do not feel any need to increase the range of our missiles and our enemy completely within the range of our missiles," Hajizade said.