The Prosecutor General's Office of Ukraine, which is continuing investigations into the shootings on Independence Square in February 2014, said that Valentin Nalyvaychenko (former head of the Security Service of Ukraine), who had previously declared Russian officials involved in the executions at Institutskaya and Grushevsky, could not present no evidence on the statements made. This was told by the head of the Prosecutor General of Ukraine Viktor Shokin in an interview
"Data"
.
The material in "Facts" looks like a sensation to the adherents of the Maidan ideology, or rather, as they say in Ukraine, a zrady.
Shokin:
Heavenly hundred shot not Russians.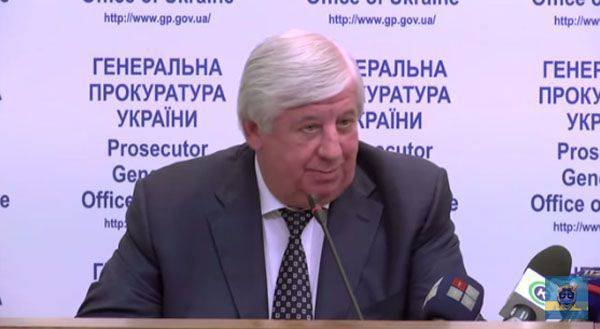 The Prosecutor General of Ukraine has concretized the information on the charges, made at the time to the Russian citizens Mr. Nalyvaichenko:
If you remember, the former head of the Security Service of Ukraine, Valentin Nalyvaychenko, at one time stated that, he says, a certain Russian official was in Kiev in the winter of 2014, gave commands to the security forces to shoot at the protesters. I asked Nalivaychenko to provide us with at least some documents confirming this. Until now, they are not. Therefore, now I do not have the data that there is a Russian trace in the execution of the Heavenly Hundreds. From the materials that we now possess, it is impossible to draw such a conclusion. Not because we can't or don't want to prove it, we just have no reason to talk about it today.
In the social networks on the pages of Ukrainian users, Shokin was once again called the "Kremlin" protégé.