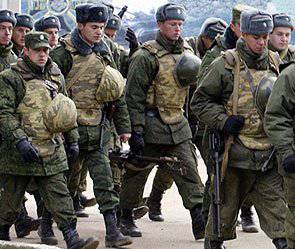 The creation of high-quality winter workwear is now reaching a new level. The use of new materials allows you to get rid of uncomfortable and unattractive garments of a particular professional accessory.
Winter overalls
today, in addition to this, it is distinguished by high strength and versatility.
If we talk about overalls for specialists in military professions, then it should have a number of additional characteristics. These characteristics should include the increased ergonomics of the winter military uniform, its excellent insulating qualities, windproofness and, at the same time, good ventilation.
The armies of the world, which are called upon to operate in low temperatures, are supplied with a special type of winter military uniform. If we talk about the Finnish army, then the uniform here, surprisingly, is being developed by forestry specialists. A whole research group is involved in creating the drawing of the Finnish winter uniform. Several people deliberately roam the Finnish forests and snow-covered shores of numerous lakes to capture the winter landscape. Then several thousand pictures and video files are loaded into a computer, which analyzes the color palette and, thanks to a special program, creates a single texture. More precisely, several textures are created at once, corresponding to different types of terrain. And on the basis of these textures, a universal texture is created, which will form the basis of the "war paint" of the uniform (uniform) of Finnish soldiers. Such amazing care allows you to create truly unique examples of the colors of military uniforms and workwear for gamekeepers.
The Americans are already preparing for the implementation of a new program, which will create 3D-coloring of winter overalls (uniforms) for various compounds. Such a texture will allow the American soldier, according to the designers of the form, to literally get lost not only among the snow-covered fir trees, but also in a fairly open area. The texture was originally planned for use with snipers. In the future, it will be used by other members of the American army. It is worth saying that American soldiers do not conduct hostilities in a pronounced winter, so this uniform is still being produced as prototypes. You can even guess who the American fighters imagine as the enemy if they have to conduct exercises in low temperatures on the snow-covered ranges of Alaska.
Russian servicemen also received new winter military uniforms. However, there are many rumors about its convenience, or rather, about the inconvenience. In particular, the soldiers complain that the new winter uniform does not have a high enough collar, and is also easy to let the wind through. The Ministry of Defense, however, speaks in the spirit that the new Russian winter uniform meets all modern requirements: not a 3D texture, of course, but it also has its advantages.