The fire in the area of ​​the Donetsk airport was carried out from the direction of the settlement of Pesky from mortars of caliber 80 and 120 mm, there are victims, reports
RIA News
the message is given.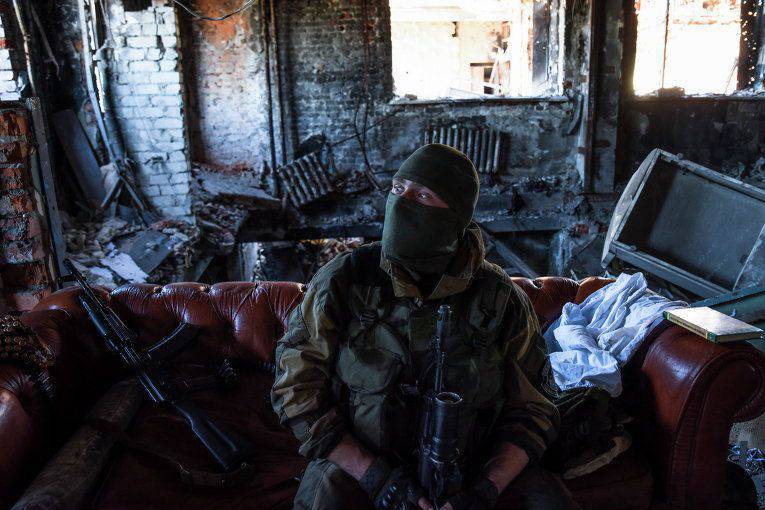 "Fire came from the Sand. Across the village of Veselee, hits from mortars with a caliber 80 mm were recorded. The nine-story building in the Kievsky district of the city was fired from mortars with 120 caliber mm. "
- A representative of the staff of the Armed Forces of the DPR told a local agency.
"The place where the distribution of humanitarian bread is being carried out and 30-40 people are being shot is shot at in Vesely," said Ivan Prikhodko, the head of the Kuybyshevsky district of Donetsk, who was on the scene. "The works of Gorvodokanal were planned for October 11 in the village, now they will be postponed."
On the injured on Saturday, said the representative of the Ministry of Defense of the Republic Edward Basurin.
"Today another tragedy occurred, one soldier was killed, two were wounded. This happened as a result of firing mines with a caliber of 82 mm, "he said.
"As I noted today, provocations are being prepared by the Right Sector, which, under the guise of rotation, is increasing its presence here," added Basurin.