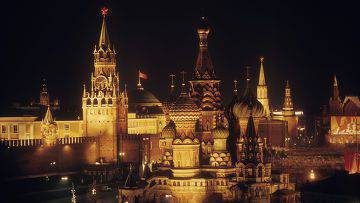 Interesting that in
stories
mankind constantly appears someone who claims that his people, his race or his religion above all others, so he has the right to control and enslave others!
In the history of such cases there have been many: since the Egyptian pharaohs who accumulated wealth and used slaves to build their own tombs for their own glory, up to the Jewish people who, when finally got rid of slavery, instead of with all other peoples behave like with equals, called himself the only God-chosen people who has the right to rule all. Or take the Catholic Church, which was always ready to burn down calmly anyone who stood in its way to wealth and power; or the Nazis, who still claim that only the pure Aryan race has the right to live on this planet; or radical Muslims who are convinced that it does not matter what race or nation you are, but if you do not believe in Allah and do not live by the Koran, you are worse than the beast and do not deserve anything else than to lose your head!
As a result, the pharaohs died out, and Egypt has long been not a powerful state, so that they do not threaten the world, and Jews, although they did not manage to seize the world by military means, hold most of the western economy in their hands, and they just need to pull for strings in the backstage. Catholics today are doing good, are enlightened and no one (perhaps except the Amazonian Indians) is no longer forced by violence to accept their faith, focusing on accumulating property and waiting for a suitable moment that will allow them to return to their first roles. In some countries, neo-Nazis are gradually beginning to gain influence, but so far, except for Ukraine, there is no threat that they will come to power.
Today, Muslims, unfortunately, for the most part strongly radicalized, overwhelming Europe, creating caliphates in which people are forced to live according to the most rigid Islamic dogmas and Sharia law, and they start shouting out that damned "We are special, and we have the right to rule by all infidels! "It's interesting to everyone that with their radicalism they awaken and, in fact, return from oblivion the most radical Jews who call from Israel for powerful preventive strikes on Muslim countries, the Nazis, who in Europe call for elyat immigrants and plant, as they say, "riffraff" in the new concentration camps, as well as Catholics, who use the Muslim expansion, calling on the world to strengthen their faith as a defense of Islam.
But not to be a pessimist, I must say that it is now an Islamic invasion of Europe and the strengthening of radical groups and making a positive contribution to human history. After all, many people saw the light, and for the first time in many years, they became interested in what is actually going on in the world, someone who actually supports or who are governed, and, most importantly, who seek in the current geopolitical crisis to really deal with it, and who just talks endlessly, and fills his pockets.
A lot of people finally realized that the European Union is useless, that it can not protect its borders, and only from the position of force ordered their countries to do what someone thought up in Washington. People are also beginning to understand what is wrong and what Obama proclaims quite openly on almost every international conference, that the American people are elected, and only he can be a leader in world politics and economics, and the one who does not understand this, they say, will soon regret !
Well, as they say, pride precedes the fall: not so long ago Napoleon and Hitler proclaimed the same thing, and both of these "winners" eventually faced those who could not be defeated! And we all know what kind of country it was - the Russian Federation, that is, Russia!
Russian, despite the fact that they live in the greatest country in the world, never declared the world its exclusiveness or that the Russian or Slavic, the people elected to rule the world as the Nazis did, and now make Islamic radicals and Americans!
The Russians have always wanted to live in peace and develop friendly and trade relations with other countries, and every military operation that Russia has ever undertaken was only a response to a direct or veiled attack of someone from outside Russia itself! The Russians have tremendous spiritual strength and patriotism, tempered in the face of constant pressure and attacks from Western countries. And others can only envy these qualities. The pressure exerted over many centuries did not break this iron people, but it hardened, and if someone thinks that he can enslave him or subjugate him, he makes a big mistake that can cost him dearly.
So if today someone says that is elected and acts against Russia, which seeks to destroy terrorism and bring peace to the place where the West for many years, sowing chaos and destruction, it is worth remembering that, as they say, Russia is not start a war, but their ends triumphantly.