The European Union has issued a document that says about the partial lifting of sanctions on Russian enterprises. We are talking about companies that produce rocket fuel or its individual components. The report says that the sanctions are also removed from the Russian-made rocket fuel components themselves - from hydrazine and its derivatives, including heptyl and monomethylhydrazine.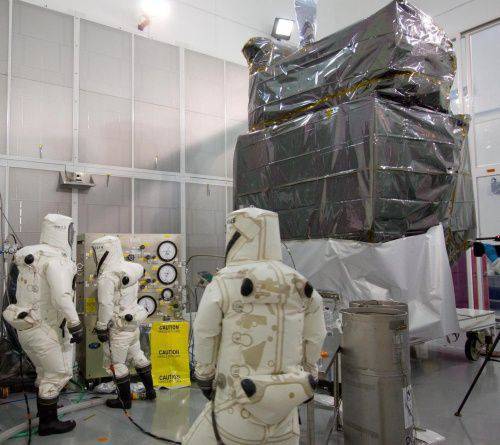 Europe decided to take such a step, as there was a direct threat to the implementation of European space programs. In particular, it is known that the French "Arians" (launch vehicles) do not fly without hydrazine.
According to some reports, the European Space Agency sounded the alarm due to the fact that Western companies during the sanctions imposed on the Russian Federation did not manage to start production of their own types of rocket fuel in the right quantities. The EU has lost tens of millions of euros on the developments alone, and now has decided to return to full-fledged contacts in this segment with Russia.
Recall that European (and US too) sanctions have been in effect since April-May last year. Until the summer of this year, the packages of sanctions only expanded. Now in Europe they have begun to think for sure that sanctions are really boomerang and can lead to gigantic problems in entire industries. And, as the Europeans found out, this is not only agriculture ...