Newspaper
"Arguments and Facts"
referring to a certain Iranian television channel (its name is not given), writes that Hossein Hamedani, the general of the Iranian Islamic Revolutionary Guards Corps (IRGC), allegedly died in Syria. No details about the death of the general is given, except that he died near the city of Aleppo.
American media reported that General Hamedani served as a military adviser to the Syrian government forces, and he showed himself during the war between Iran and Iraq. Apparently, information or misinformation about the death of the General IRGC began to spread through American sources.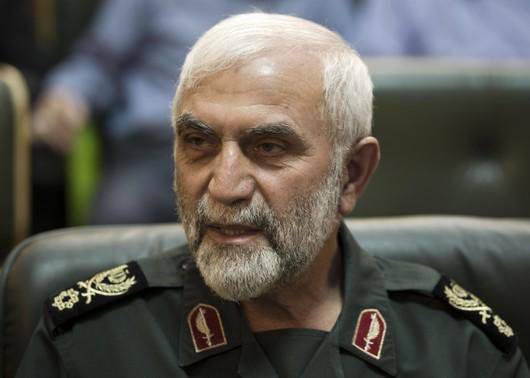 The death of the Iranian brigadier general is also reported by the Reuters news agency, however, and it does not provide any details of the general's death.
Earlier, the same source (Reuters) reported that Tehran is sending "several hundred" its troops to Syria. Official Iranian sources did not confirm this information. Meanwhile, Iran is one of Russia's allies, which supports the Syrian government army fighting international terrorism.
It should be noted that the Western media and their Ukrainian colleagues during the civil war in Ukraine almost "buried" Russian generals in the Donbass almost daily. That is why the information about the death of Hamedani needs to be confirmed (or refuted) by the Iranian Ministry of Defense.