The electronic version of the newspaper China Daily reported that China has unveiled some tactical and technical characteristics of the fifth-generation fighter J-31, designed for export deliveries.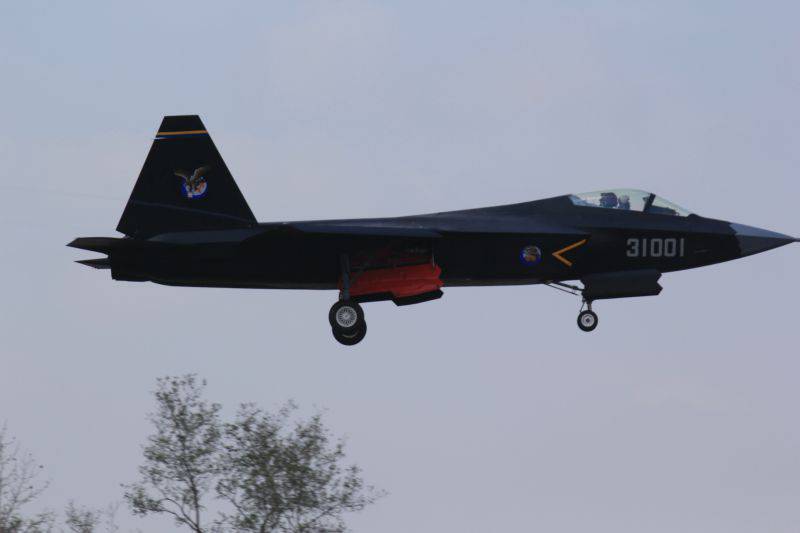 According to sources in the China Aviation Industrial Corporation, the list of the aircraft's technical characteristics as part of the air shows held in Beijing for the purpose of advertising the fighter.
"The sooner buyers learn about the capabilities of J-31, the more chances AVIC will have to get a good market share of fifth-generation fighters. After receiving payments from customers, the company will be able to use them to set up a production line and to further modernize the aircraft in order to attract new customers, "he says
TASS
.
"One of the variants of the fighter will be specially designed for export deliveries," he noted.
China Daily notes that the maximum take-off weight of the J-31 will be 25 tons, with a combat radius of 1.2 a thousand kilometers. The maximum speed of the fighter reaches 2205 km / h. The weight of the combat load of the aircraft reaches 8 tons, and the practical ceiling - up to 16 kilometers. The lifetime of the J-31 will be up to 30 years.
At the moment, China is actively working on the creation of two fifth-generation fighters - J-20 and J-31.