On the Innovation Day of the Ministry of Defense, the shock version of the Udar robotic complex, equipped with one of the most advanced modules, which has already found its use on the Kurganets BMP, the B-11 and BTR Boomerang, was first demonstrated. The machine itself is made on the chassis of the BMP-3. About this on the pages
Messenger of Mordovia
writes Lev Romanov.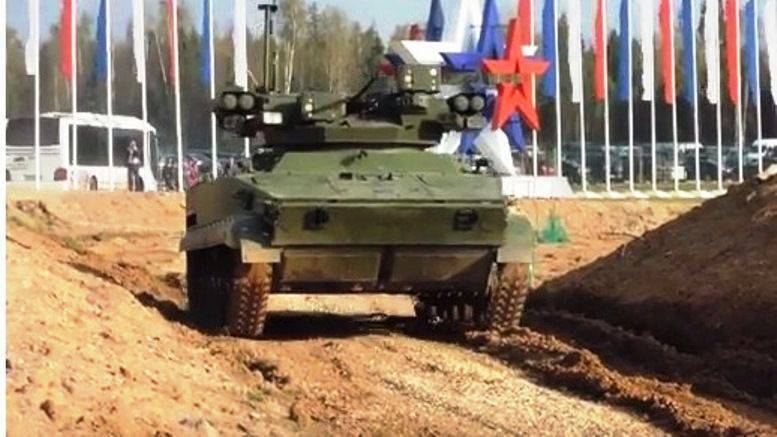 The combat compartment was developed in the Instrument Design Bureau in the city of Tula. The module is uninhabited and easily mounted on armored vehicles of the new generation.
"Ammunition in 500 shots for 30-mm automatic gun 2А42 is located in an isolated compartment. This is a great advantage even for a crewless machine, since in case of a defeat or damage to a module, the platform itself will remain intact, "which is important for its re-commissioning, the author notes.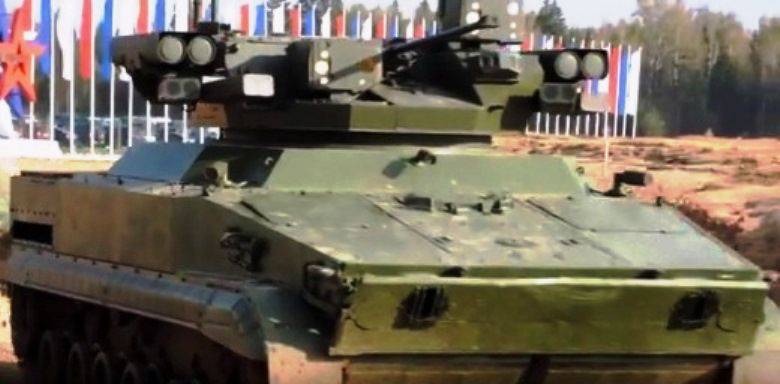 "In addition to the gun and the twin PKT machine gun with 2000 ammunition ammunition, this version of the Blow has powerful guided missile weapons, which consist of the Kornet complex: only 4 UR on two protected launchers," writes Romanov.
The fire control system meets the latest requirements: operators "can search for targets simultaneously in different spectral ranges, in passive and active mode."
According to the publication, the simultaneous firing of two targets is possible, "including from an automatic cannon at air targets using an automatic tracking gun." An optical locator will help the operator in finding masked targets.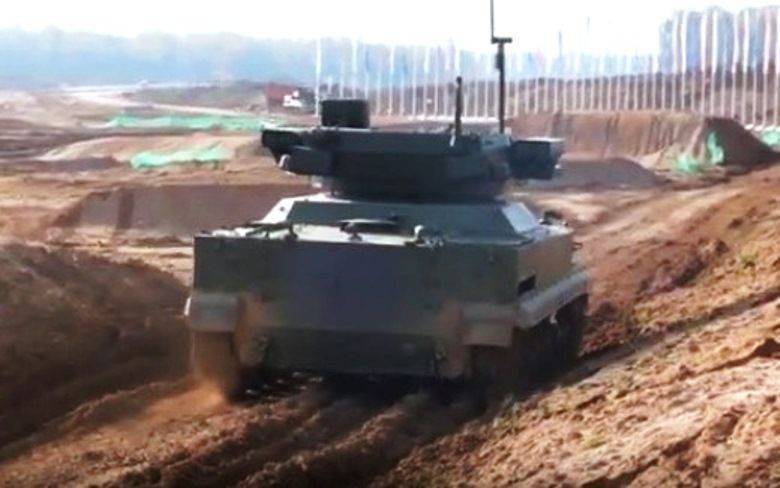 According to Romanov, who refers to military experts, the BMP-robot "Strike", thanks to its combat module, at present "can be considered one of the best in the world".