On Tuesday, the deputies of the Verkhovna Rada of Ukraine voted in favor of a bill allowing citizens of foreign countries to do contract service in the Ukrainian army. The document was adopted by 229 parliamentarians, which exceeded the required minimum by 3 votes. It will have to come into force from the day after the publication of the corresponding message in the official press.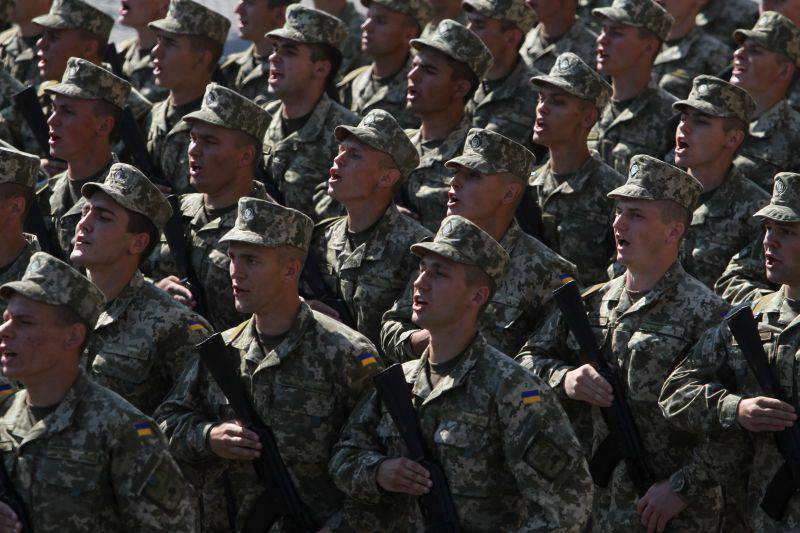 The explanatory note to the bill states that after the outbreak of the conflict in the Donbass, foreigners fought as part of Ukrainian volunteer divisions, although there were no legal grounds for this, which was the reason for the new legislative initiative. At the same time, it is noted that the right of foreign citizens to carry out contract service in legal military formations outside their country's borders is recognized by international practice.
"Foreigners and stateless persons can be accepted for military service in the Armed Forces (VS) of Ukraine under a contract for positions of private, sergeant and petty officers," - quotes from the draft law RIA
"News"
.
It is planned that service on a contract basis will be able to carry previously not convicted citizens of foreign countries, as well as stateless persons who are legally in the territory of Ukraine and meet the requirements of military personnel.
The document states that the probationary period for foreign contract soldiers will be two months. In addition, they will take an oath before joining the service. However, officer military ranks of the Armed Forces of Ukraine will be assigned only to those who receive Ukrainian citizenship.